During our recent flight from Las Vegas to Dallas (on 2011.09.11!), Carla took some great shots of the Wildorado Wind Ranch near Wildorado, Texas (a bit west of Amarillo). (Not a "wind farm"?
Farm
in West Texas? God forbid!)
Here is one of my favorites: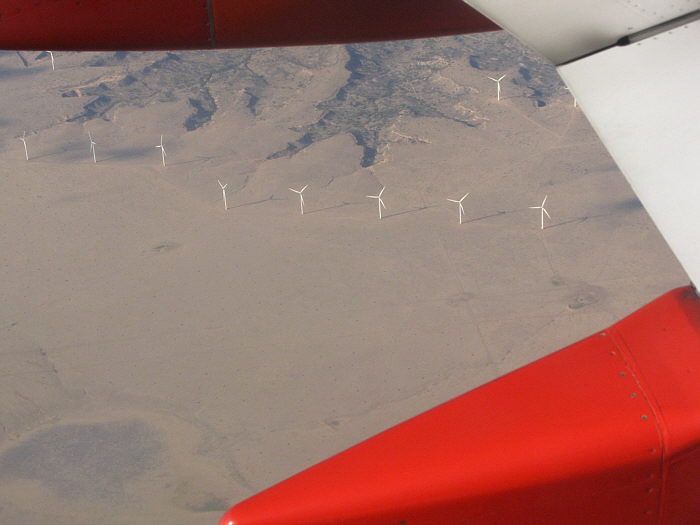 Carla C. Kerr:
Wind power, air power
full metadata
The facility comprises 70 Siemens Mark II series wind turbines, model SWT-2.3-93.
They are 295 ft (90 m) tall at the hub, and the rotors sweep a circle 305 ft (93 m) in diameter.
Their rated output is 2.3 MW each (attainable for a wind speed of at least 33.5 mi/hr - 15 m/s), a total prospective capacity for the field of 161 MW. They are among the most powerful wind turbines in use today. The corresponding rotor speed is about 16 rev/min. The generator proper operates at 91 times the rotor speed via a compound planetary gearbox with offset output (about 1500 rev/min for rated output).
The rotor weighs approximately 66 tons (60 Mg). The nacelle (which contains the gearbox, generator, etc.) weighs approximately 90 tons (82 Mg).
We have not yet identified the wonderful canyon along which the machines are arrayed.
Here we see a Siemens photo of one of these machines: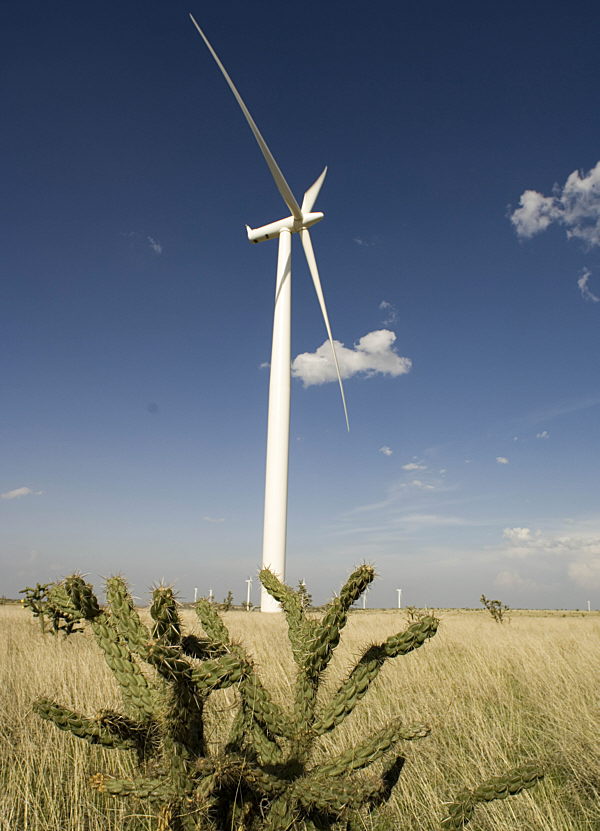 Siemens SWT-2.3-93 wind turbine at the Wildorado Wind Ranch in Texas
(courtesy of Siemens Energy)
We have earlier seen these machines in pieces traveling along the highways near our home. Very impressive!
This satellite image from Google Earth shows the overall field. Most visible is the network of roads connecting the pads on which the turbines are sited.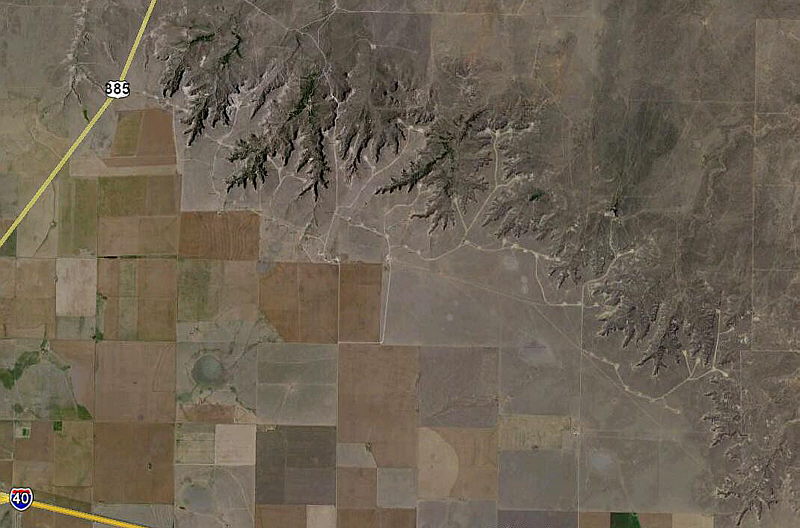 Wildorado Wind Ranch in Texas
(from Google Earth)
The outline on this insert shows the general area covered by Carla's photo: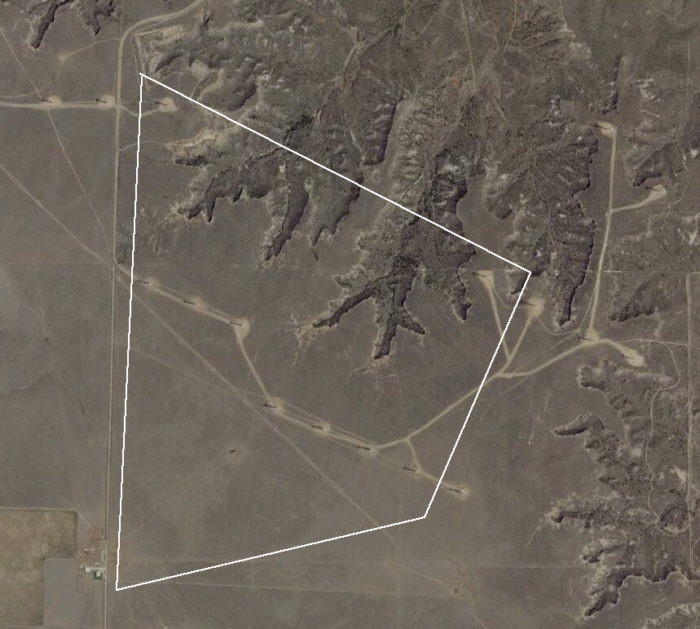 Wildorado Wind Ranch in Texas
(from Google Earth)
All neat stuff!
Best regards,
Doug