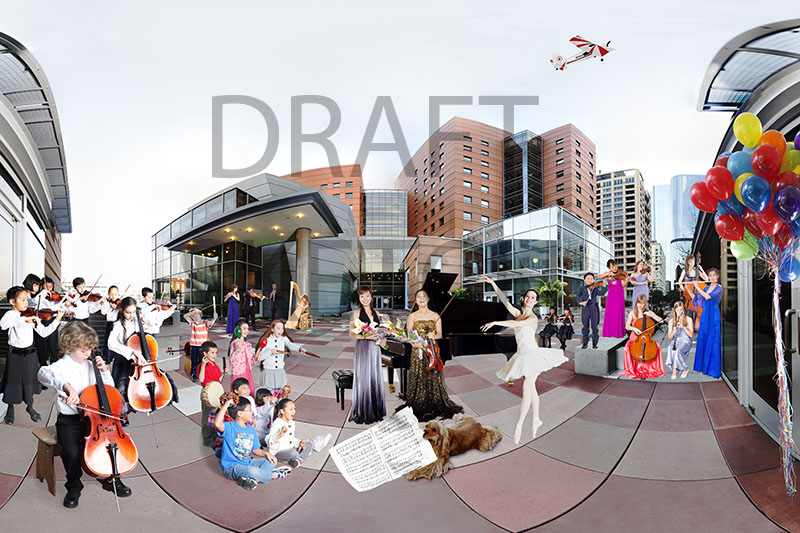 © Asher Kelman:
Spring celebration
Sketch for tableaux, do not download
There are different kinds of geometric compression in the architecture and the musicians. Very slight movements forward or backward in placement of people have a huge effect on size and therefore how much space to each side is made available or used up. So one cannot readily stage it all beforehand, even if one could get the folks together at the same time. Whereas the architecture is greatly distorted by a circular projection for my purposes, the musicians are not. Their forms are correct only in size to fit in with a rectilinear view of them in an artificially compressed deep space. I'll be posting updates.
Thanks for your feedback,
Asher
__________________
Follow us on Twitter at
@opfweb
Our purpose is getting to an impressive photograph. So we encourage browsing and then feedback. Consider a link to your galleries annotated, C&C welcomed. Images posted within OPF are assumed to be for
Comment & Critique
, unless otherwise designated.