A couple of weeks ago Carla and I attended a one-man show in North Dallas given by an artist friend. He is a retired industrial designer with Texas Instruments, and was responsible for the aesthetic design of many of their early electronic calculators.
He's a marvelous painter and such, working in so many media, in so many genres, with so many styles - I told him, "It's a good thing the announcement placard at the gallery entrance said 'One-Man Show', or nobody would have guessed".
As always, we bought one of his pieces.
After we had finished with his works, we looked at the rest of the gallery. This is a cooperative gallery, operated (perhaps owned) by a cadre of artists (mostly painters and such), who also serve as the gallery staff, conduct classes there, and so forth. The enterprise overall represents a gigantic body of talent.
After we finished with the main floor, we went up to the mezzanine. At one point, for no particular reason, I shot across the mezzanine into the "bays" on the far side. As I looked at the "dailies", I was somehow struck by this image: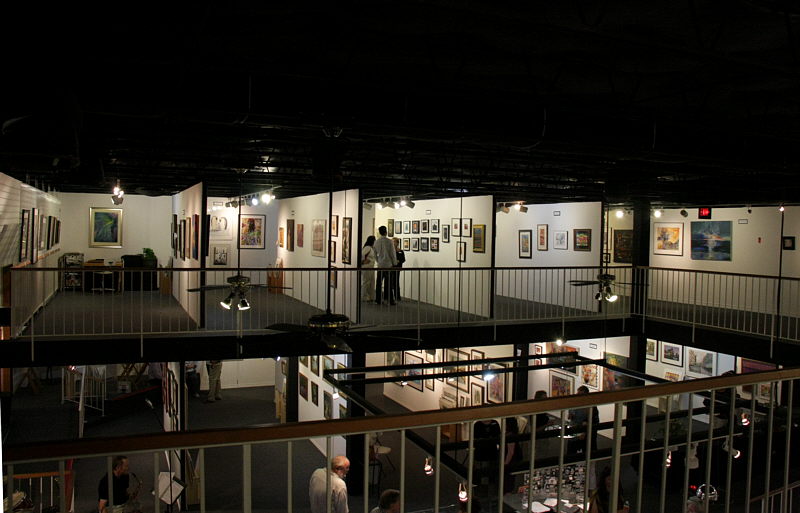 Douglas A. Kerr:
Night Gallery
Best regards,
Doug