Well, this one is a bit technical: I wanted to show the difference of a well working and not so well working filter for reflected UV photography.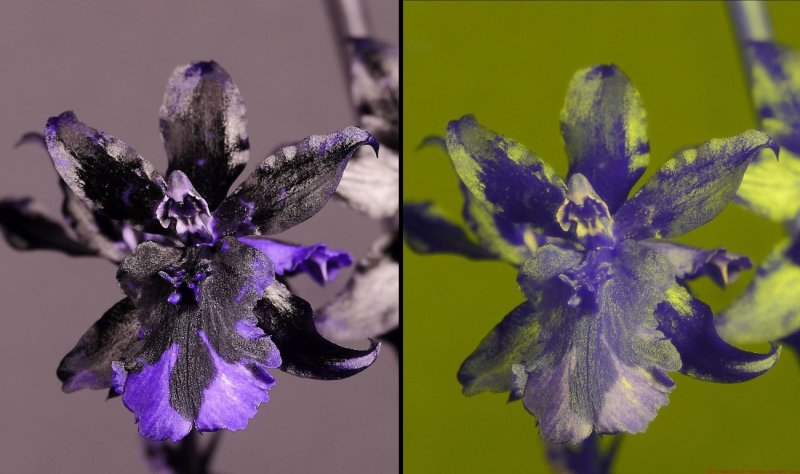 Left is my "work-horse" the Baader-U Venus filter, right a rather new one, the Optolong Venus-U filter.
Same equiment otherwise: converted Panasonic GH4, UV-Nikkor 105mm at f8, Xenon studio flash (modified for hight UV output)
Guess I don't need to say much, the central flare and near IR leakage is very prominent....
But quality comes at a price as we all know, don't we?