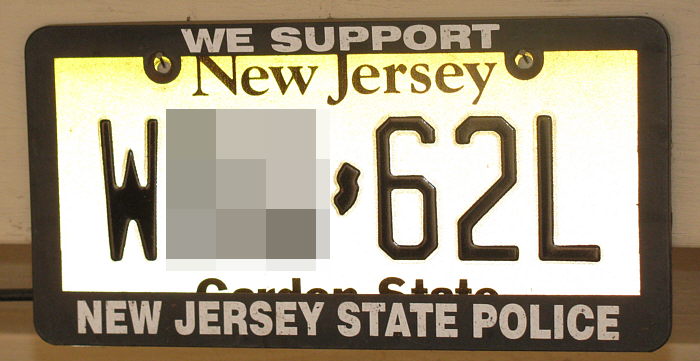 Douglas A. Kerr:
Support your state police
​
Sure - by using an illegal license plate frame.
New Jersey Motor Vehicle Code, Section 39.3-35: No person shall drive a motor vehicle which has a license plate frame or identification marker holder that conceals or otherwise obscures any part of any marking imprinted upon the vehicle's registration plate . . .
Best regards,
Doug