Kerraazy High Winds this afternoon, created dangerous conditions and power outages —— along with providing some incredible views in the sky.
I could barely open the car pushing against it with both feet, and the wind just about blowing me over in a ditch - as I attempting to capture the first stunning view. I pulled off on a side road where there was good open view and no electric poles and lines to get in the way.
15 minutes down the road, was another spectacular view of the suns rays reaching from North to South in the sky. By now it was also bitter cold. I grabbed a few still images, including this 4 picture combined panorama, before deciding to take some Timelapse footage of the view using my tripod jammed into front of the car for stability. Unfortunately I only got enough footage for a four second video - before my tripod and camera blew down the road.
Busted my camera up. Thank goodness I have a few more camera bodies to replace it.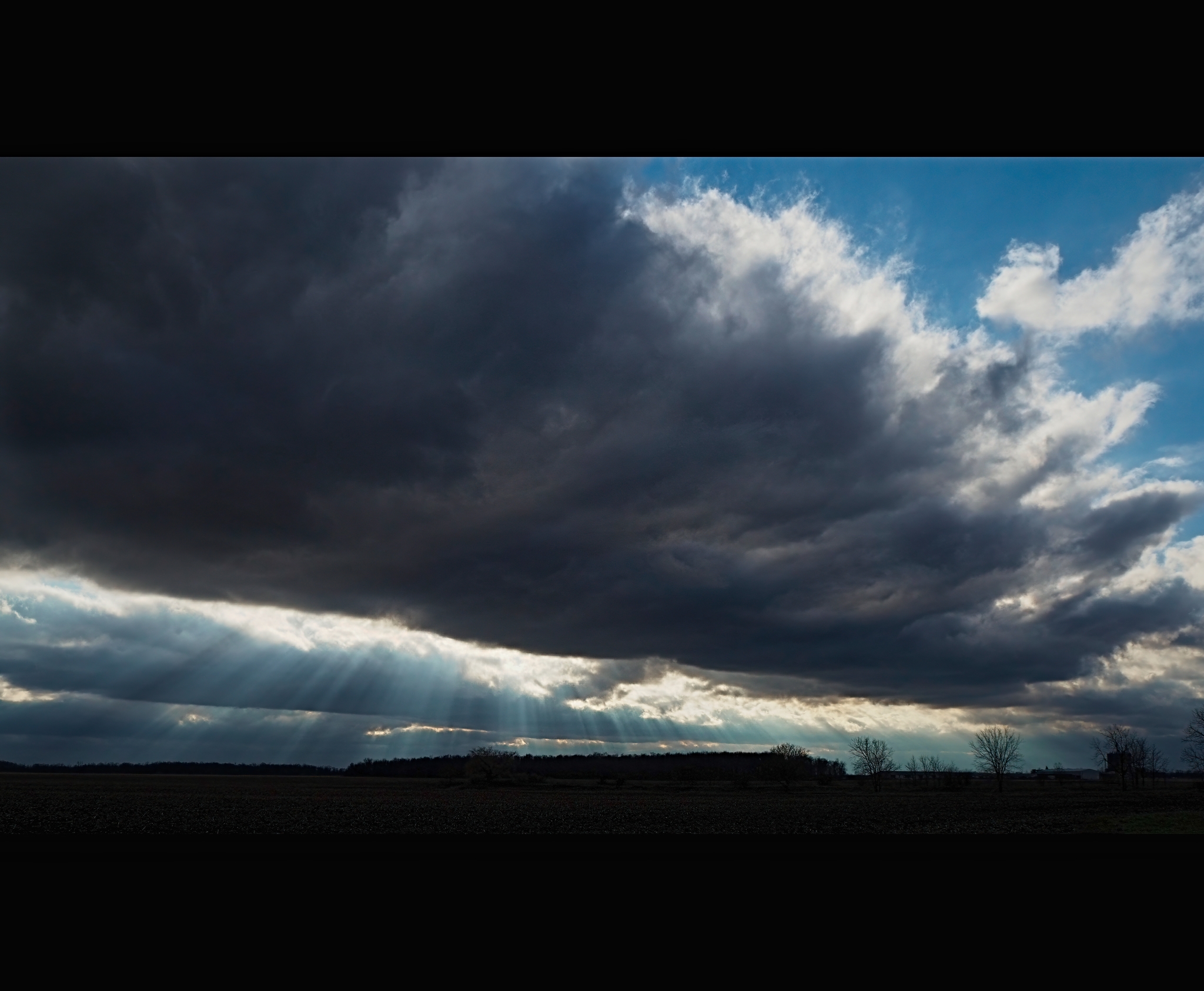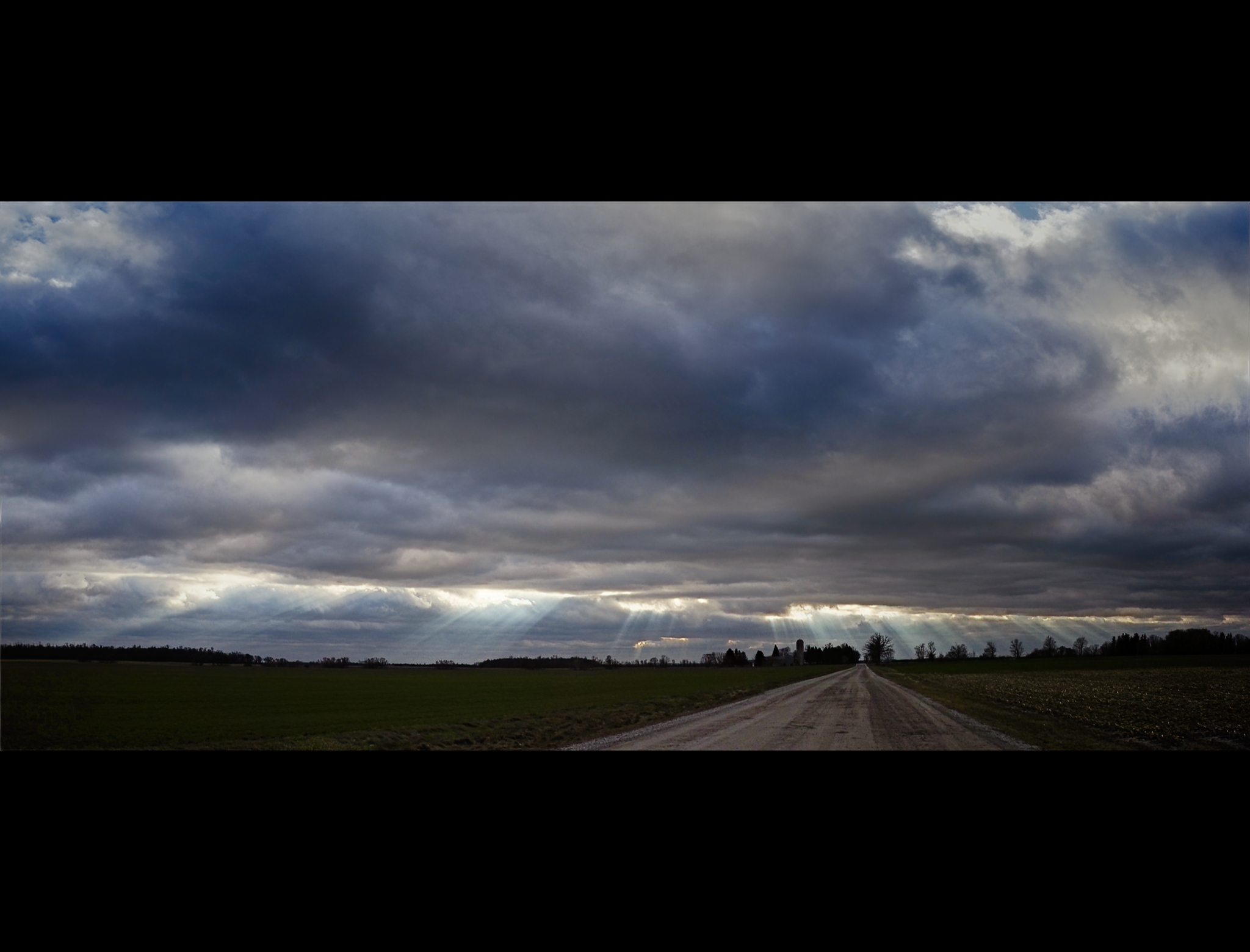 Last edited: