OPF Owner/Editor-in-Chief
We added a newborn girl to our family so I am giving a picture to celebrate. These are sent as baby-bringing midwives to plan the next delivery!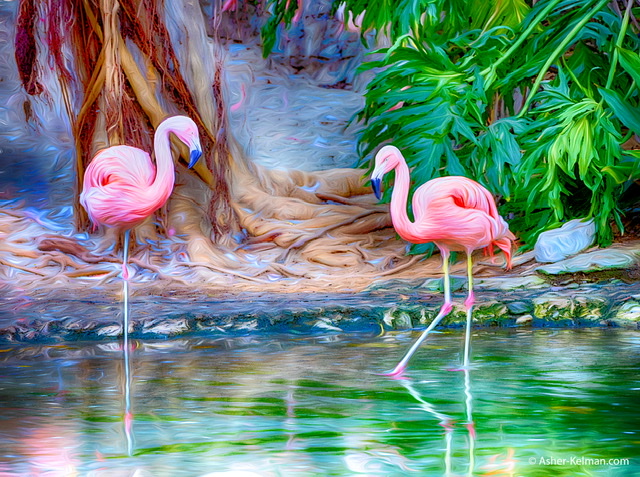 Asher Kelman:
"Midwives"
Fuji GFX 32-63mm
Adobe Camera RAW
Topaz Impression
NIK HDR "D
eep"
​
If stalks can do the job, flamingos can do it with more flair and they have a lot more helpers!
​
Technique: I first cleared the bg. of distractions between the trees, removed a remnants of a partial bird that moved into the frame, made sure the beaks were sufficiently illuminated and then moved to "Impression@ to get a less distinct and more painterly derivative and finally used NIK to make the image fully dimensional.
Asher