Hi all
I sell my old (not so old after all!) friend EOS 1DS Mark III.
I need some new glass for the new Pentax 645D and still have a young EOS 5D Mark II as back-up and 500 mm holder, so it's time to give you the opportunity to get an affordable beautiful camera… ; )
The body has some small scratches (the more obvious being on the DS and Mark II gold logos) but not that much, sensor is clean as it can be, everything is in order and ready to use.
I don't know haw many actuations, I guess a bit less than 100,000…
Canon EOS 1DS Mark III comes with:
Original box, strap, video cable, USB cable, battery charger, 1 spare battery, 110/200v AC adapter with DC coupler, Ec-S Focusing Screen (plus original screen as well), 3 Canon DVDs (softwares)
All manuals except English… can be dowloaded there:
http://usa.canon.com/cusa/consumer/products/cameras/slr_cameras/eos_1ds_mark_iii#BrochuresAndManuals
Bought on January 31, 2008
Of course I do have the original invoice…
Price 3600 Euros + shipping
Payment thru bank transfer or Paypal (add 4% for paypal fees)
• 21.1 Megapixel
• Full-Frame CMOS Sensor
• 3.0" LCD with Live View
• 5 fps Burst
• Dual DIGIC III Image Processor
• Self-Cleaning Sensor
• Fast AF system
• Picture Style Settings
• Weather Resistant Body
• Accepts UDMA CF Cards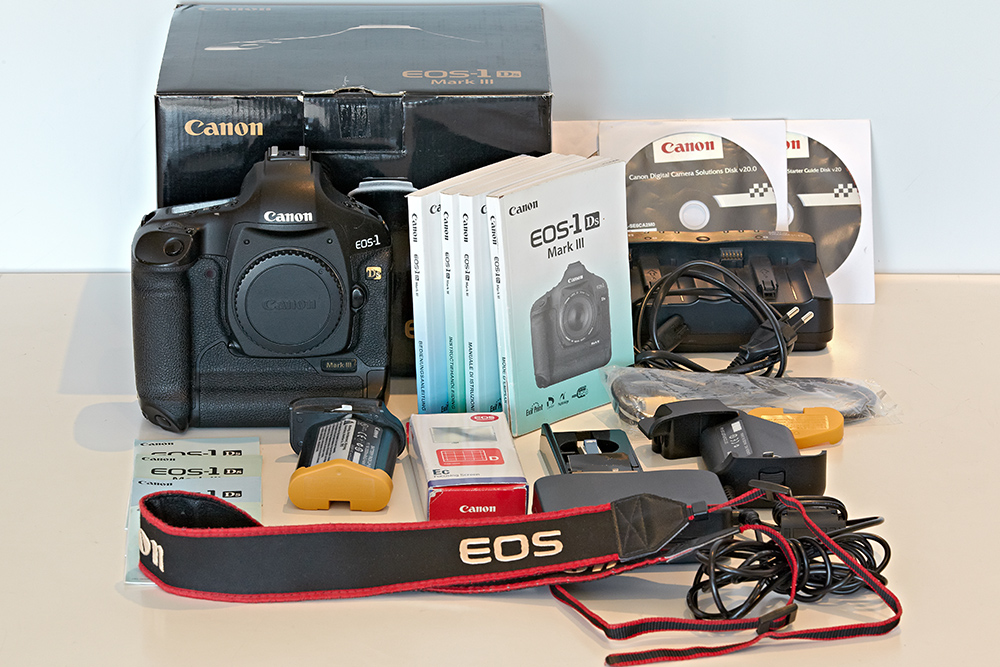 More images of the beast here.
PM me if interested
Last edited: