The resulting images from my shots last night, where I went out just to see if I could identify a specific star patter in the sky —— demonstrated the clear difference between shooting long exposures to build up light, and the unique Live Composition feature on Olympus cameras. It can be easy to assume they produce basically the same result. But that is not the case. While my immediate choice is always Live Comp for long exposures, I can see that there may be times when the overall light addition of a long exposure is preferred.
Because I didn't keep records, it is impossible for me to tell the exact length of time the shutter was open for the Live Comp images - I do know that this first image had the settings of 1600ISO - f1.8 @ 4sec - where continuous 4sec exposures were added to the image (combining for probably 15-20 sec exposure). I imagine there were 4 or 5 before I stopped it. I figure roughly the same as the long exposure (2'nd pic) which is 1600ISO - f1.8 @ 19sec (I used Live Time to watch the exposure build up on the LCD screen)
Live Composition
Live Time (long exposure)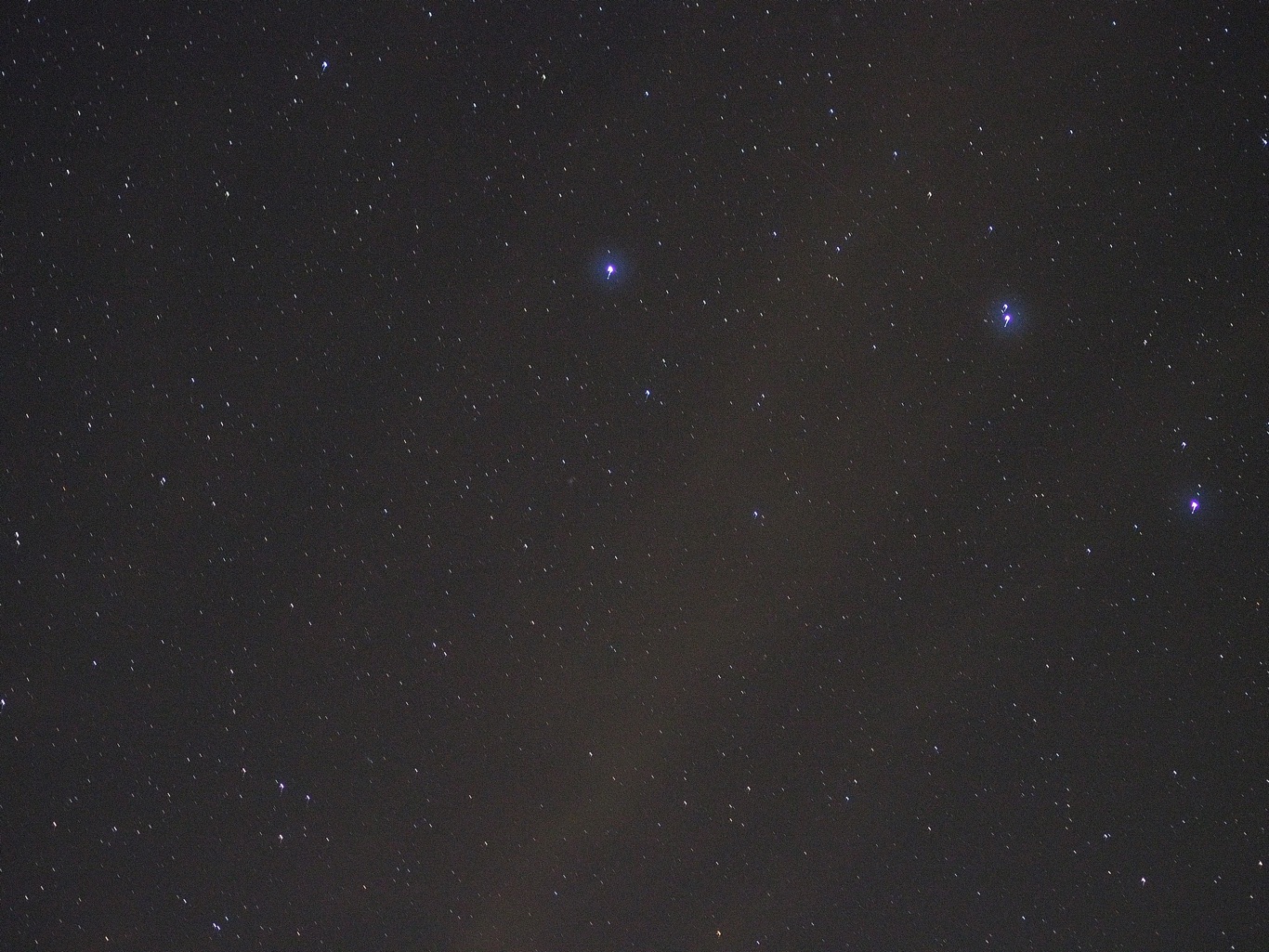 ​
With these very long exposures, the difference is more defined. The first is a long exposure capture of 59sec. (1600ISO f1.8). The second is Live Comp as the ISS went across the frame. It is still black in the background even though the total exposure was probably 2-3 minutes (1600ISO f1.8 @ 4sec). Except that the light streaks would be longer, the shutter could stay open for hours with Live Composition setting and the picture would not become blown out as it would with a time exposure.
Live Time (long exposure)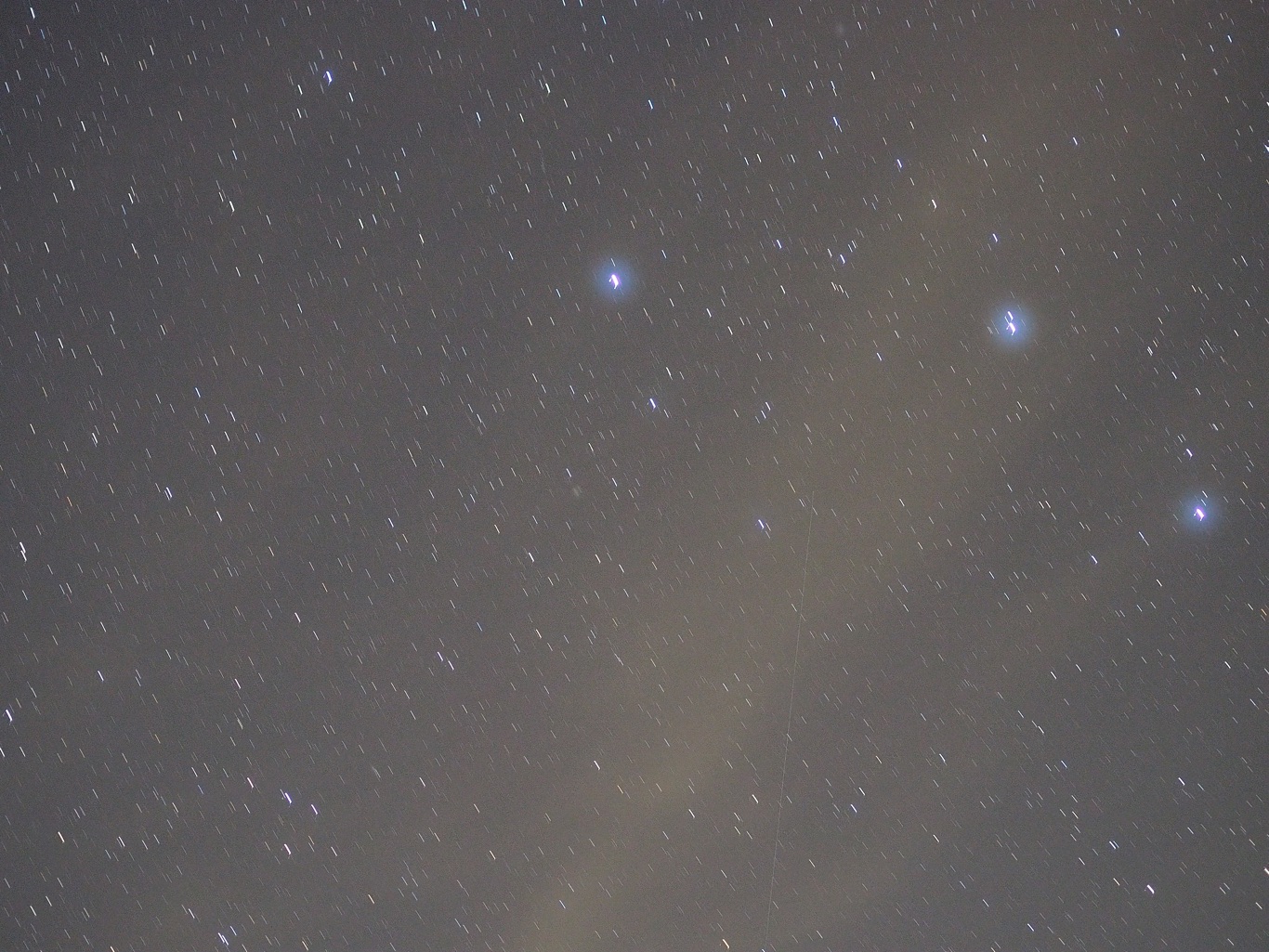 Live Composition