Many of you may recall my photo from a few years ago, "Longhorns in the Shade." It shows a family of longhorn cattle in a small temporary pasture at the corner of two country roads near our home in Weatherford, Texas.
Carla has continued her study of painting with acrylic, now studying under a very accomplished local painter. For her most recent project, she decided to paint from that photo. The result is just exquisite.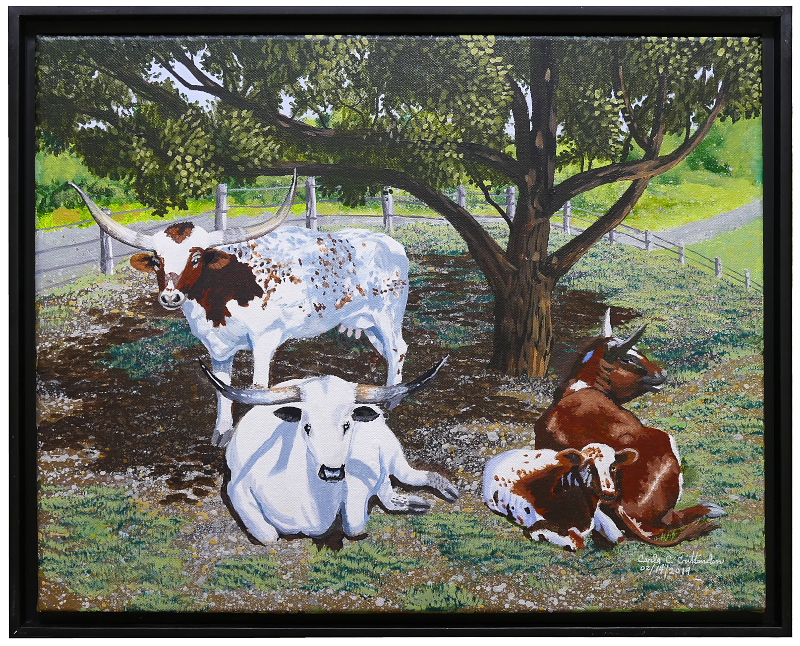 Carla C. Crittenden,
Longhorns in the Shade
, acrylic on canvas (Photo by Douglas A. Kerr)​
The work was Carla's Valentine's gift to me. I am just thrilled!
It is, by the way, mounted in a front-mount shallow shadowbox frame, so the painting had to have full wrap bleed.
Best regards,
Doug