OPF Owner/Editor-in-Chief
It's great to meet someone new who brings with them verve, happiness and a bunch of artistic talents. Natasha is an NYU graduate and expert on virtual reality films and project management!
I met her at an opening exhibition for the Erotic Art of a fabulous Australian pair last Saturday night where I was the documentarian photographer for the event.
Now she's a new friend and I hope collaborator too!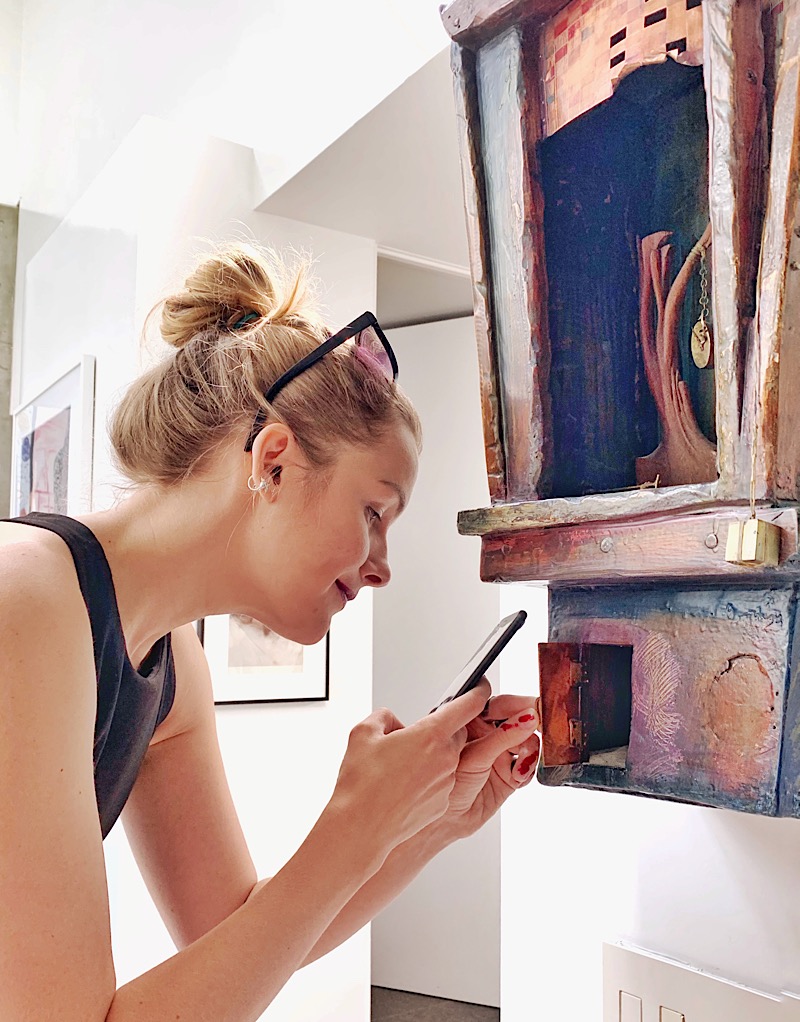 Asher Kelman: IPhoning "A Place of Refuge"
Beneath the Chessboard floor of
Michelle Oligvie's 1993 Assemblage
"Under the Light of the Moon"
​
NOTE:

The subject shown may think that "without some written or specific oral consent, this publication is not allowed".
​
​
This, however is my art photography and the subject has no rights to limit my publication for non commercial purposes nor for art, art exhibition, art sale nor editorial use. The subject(s) further published here, are not implied to endorse any opinions expressed here. Nor are they meant to imply or represent any approval or endorsement of OPF, any service or of anyone here!
​
​
Asher