OPF Owner/Editor-in-Chief
It's great to meet someone new who brings with them verve, happiness and a bunch of artistic talents. Natasha is an NYU graduate and expert on virtual reality films and project management!
I met her at an opening exhibition for the Erotic Art of a fabulous Australian pair last Saturday night where I was the documentarian photographer for the event.
Now she's a new friend and I hope collaborator too!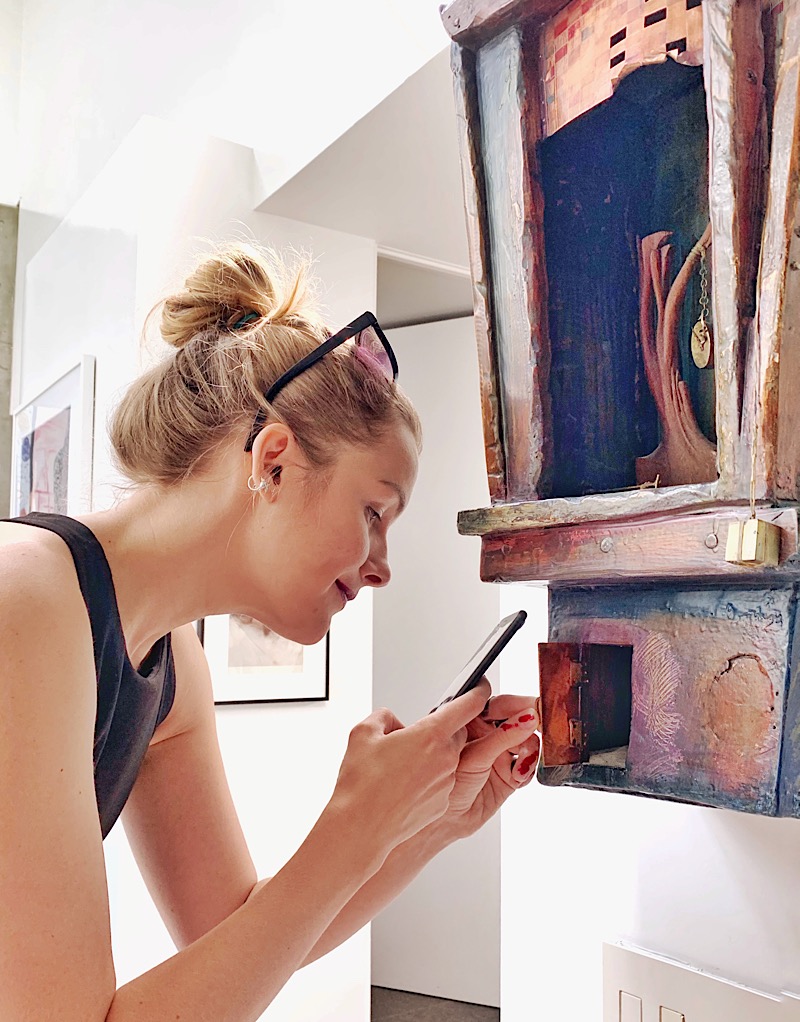 Asher Kelman: IPhoning "A Place of Refuge"
Beneath the Chessboard floor of
Michelle Oligvie's 1993 Assemblage
"Under the Light of the Moon"
​
Asher