We don't really know yet, so please take this info with a grain of salt. There are 3 known mutations of covid-19, called after the country where they were first spotted (which may not be the country they originate from): Britain, South Africa and Brazil. In Brazil in particular, the situation appears to be quite worrisome in Manaus. People are re-infected in large quantities, which is a sign that the virus has mutated in a way that their immune system does not recognise it any more.
More info:
Genomic characterisation of an emergent SARS-CoV-2 lineage in Manaus: preliminary findings Nuno R. Faria1,2,3, Ingra Morales Claro3,4, Darlan Candido2,3, Lucas A. Moyses Franco3,4, Pamela S. Andrade3,4, Thais M. Coletti3,4, Camila A. M. Silva3,4, Flavia C. Sales3,4, Erika R. Manuli3,4, Renato...
virological.org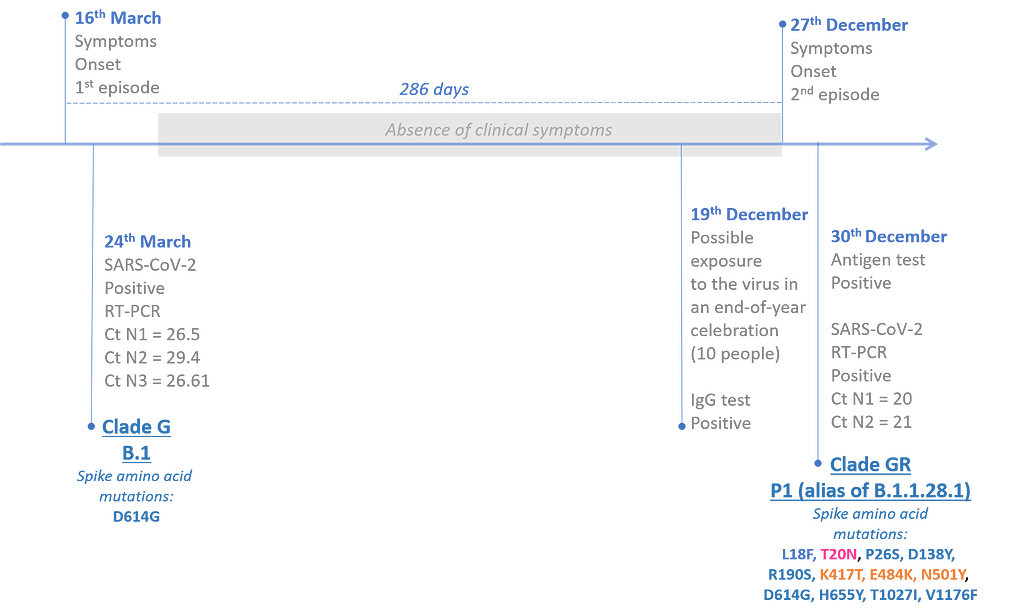 SARS-CoV-2 reinfection by the new Variant of Concern (VOC) P.1 in Amazonas, Brazil Felipe Naveca 1,2,3, Cristiano da Costa 2,4, Valdinete Nascimento 1,2,3, Victor Souza 1,2,3, André Corado 1,2,3, Fernanda Nascimento 1,2,3, Ágatha Costa 1,2,3, Débora Duarte 1,2,3, George Silva 1,2,3, Matilde...
virological.org