On the way back from a lovely Mexican lunch and then a session updating our photography of the new 345 kV power transmission line, Carla mentioned that in the field adjacent to a beauty salon she patronizes (actually, a "day spa" - pretty fancy for this here ol' horse country!) there was a small herd of very handsome Charolais cattle (they are pure white, generally).
We swung past, and as I got out of the car, I could see that the herd was gathering to regard something on the ground, which turned out to be a newborn calf (likely no older than ten minutes).
When I got to the fence, all but the mother, properly respectful of the needs of photojournalists, withdrew out of the shot and just watched me.
Here we see the mother cleaning the little guy up for his debut: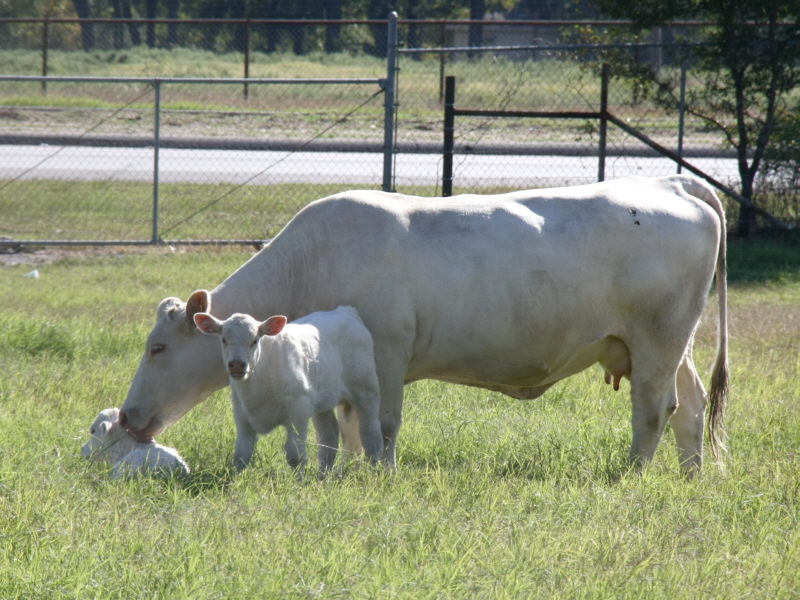 Douglas A. Kerr:
Newborn Charolais calf 2010
​
Just a moment later, he got up:
Douglas A. Kerr:
Up and at 'em
​
Time for a little more washup before lunch: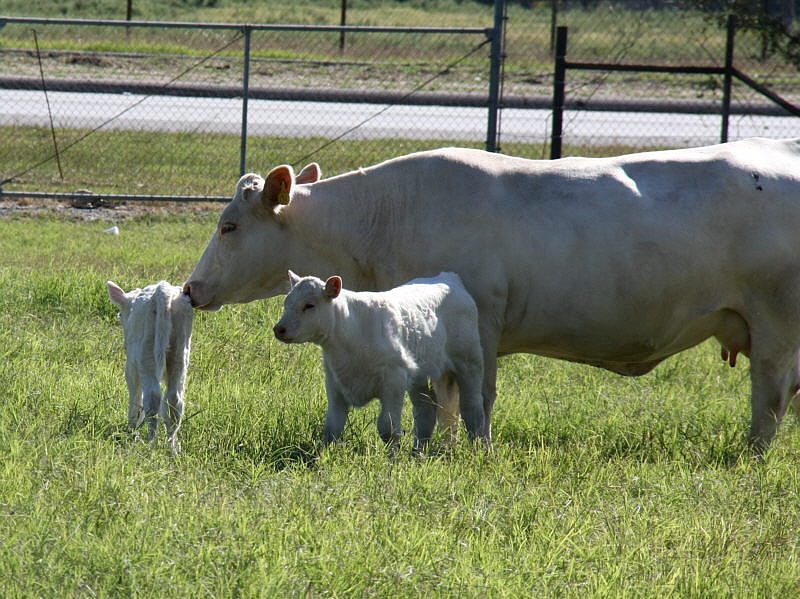 Douglas A. Kerr:
And let me get behind those ears
​
[continued]