Just the others from the jaunt where I found the candy stripe spider.
Here is a cellar spider (entitled "when I grow up I want be.... a bigger spider!)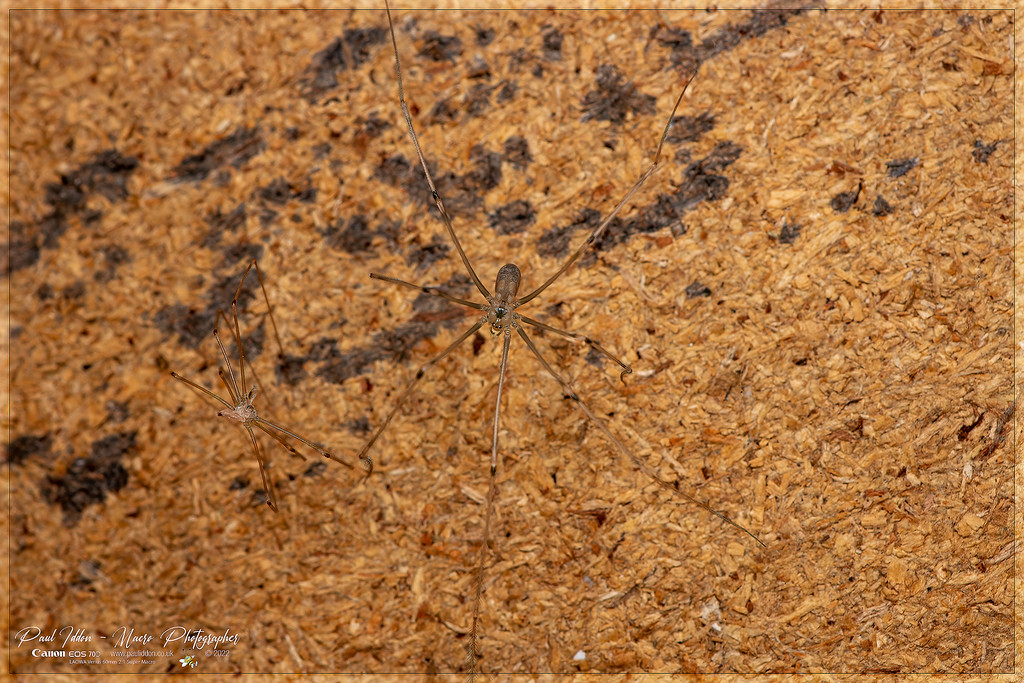 Here's a tiny spiderling that shows they'll take on anything no matter the size!
Next is a 2mm (max) springtail - I think it's
Bourletiellidae.
Finally a close view of a blow fly.
Paul.