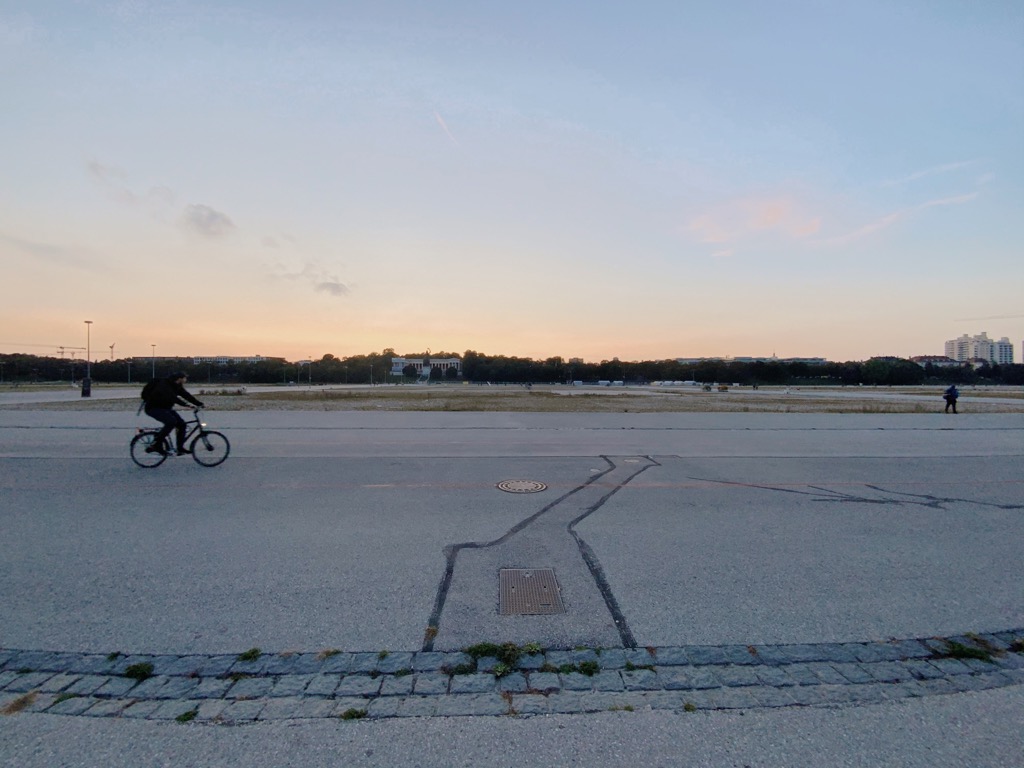 🎶 No beer today, it wasn't always so
The company was gay, we'd turn night into day
But all that's left is a place dark and lonely
People passing by don't know the reason why

How could they know just what this message means?
The end of our hopes, the end of our dreams
How could they know what palaces there had been

With open doors where our loves reigned as kings?🎵
This is Munich "Theresienwiese". At this time of the year, the world-famous Oktoberfest takes place here.
This year, you can see the covid test center in the distance.​