OPF Owner/Editor-in-Chief
I owe entirely all my interest in pyrite crystals to Antonio Correia, from Setúbal, Portugal who introduced me to the acid-
polluted lakes
after mining of this Iron Sulfide mineral.
I have been occupied these past weeks hunting through mineral and rock catalogs and have started to acquire specimens that thrill me with their beauty.
The smaller egg below comes from the Czech Republic and is derived from a meteor some 13 million years ago!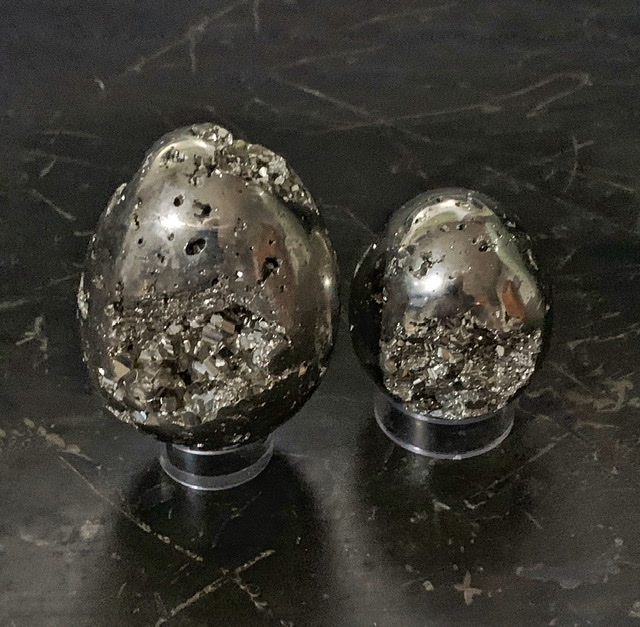 Asher Kelman:
"Eggs"
​