OPF Owner/Editor-in-Chief
The largest transport plane ever built, ordered to carry the rockets for the Societ Space Shot of Yuri Gregorin, has been
sabotaged
by Russian troops.
"Only one An-225 was ever built by the Kiev-based Antonov company, which came up with the design. Romantically named Mriya, (Ukranian for dream), it first took flight in 1988 and has been in service ever since, drawing crowds of admirers wherever it spreads its huge wings."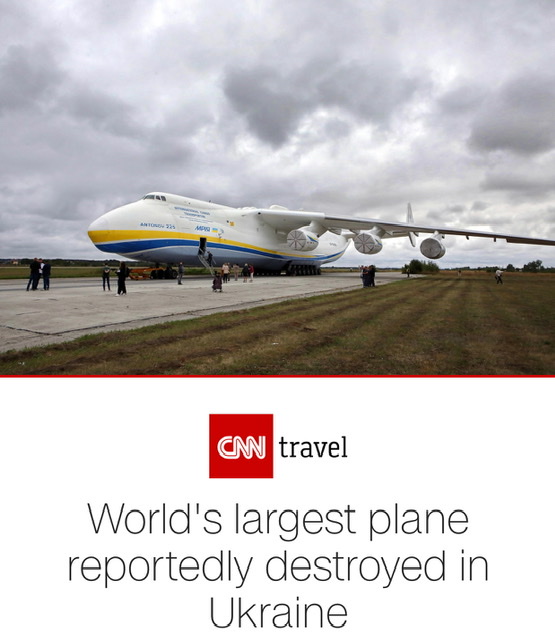 it's was on thr ground with one of its 6 engines off for repair.
it will take $5 Billion and 5 years to rebuild it, but that's what Antonov has committed to do, at Moscow's expense!
Asher