OPF Owner/Editor-in-Chief
I could see the cross cross shadows of cables on my bedroom wall with the defining light just the red of the alarm panel and the blue of the power strip for charging my phone!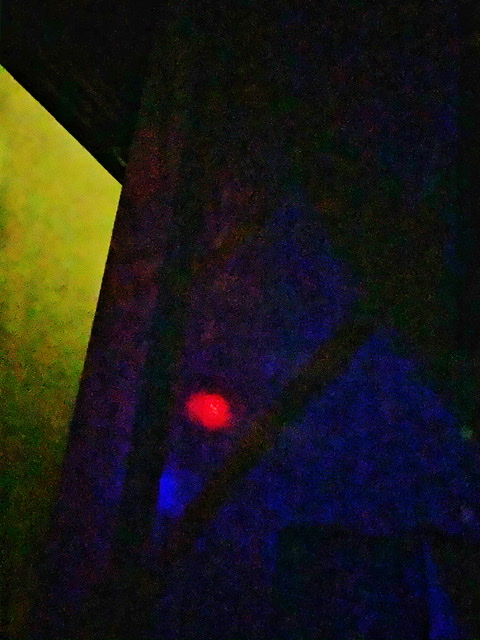 Asher Kelman:
"Alarm and Power"
IPhone X XS Max with Snapseed
​
So I turned off the flash and took this picture in the darkness and brought up the levels in Snapseed.
I didn't didn't get the clear black linear shadows of the cables, as the color noise was enhanced
..... and so I used that as a gift!