From 2009: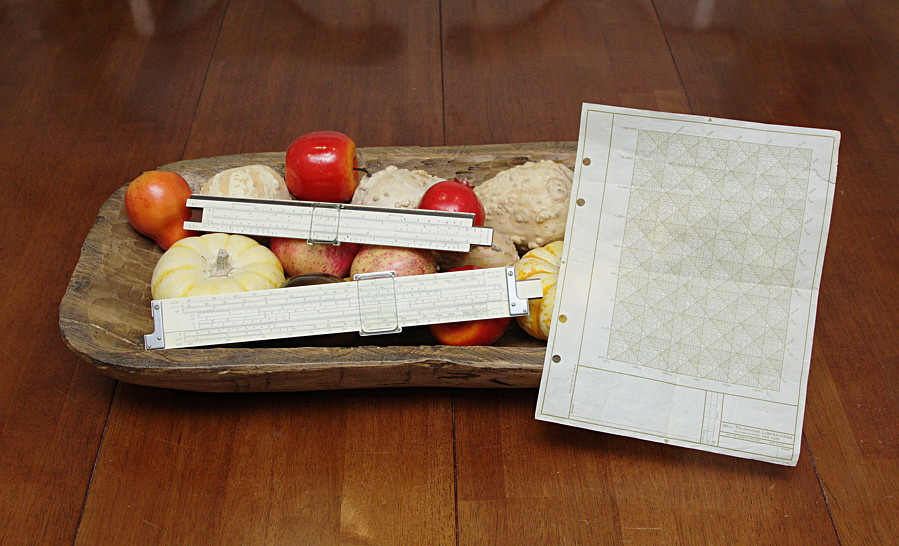 Douglas A. Kerr:
Still life with slide rules and reactance paper
​
The upper slide rule is my father's; it was this that he used to first teach me how to use a slide rule. It has little index marks scribed on it that were constants he used in his work for calculating the weight of steel that would be in large cylindrical parts and so forth.
The lower slide rule is the one I used in engineering school. My father actually bought it for me.
On the right is a sheet of reactance paper, a special graph paper that facilitates graphical determination of the resonant frequency of an L-C circuit and such. It is Bell Telephone Laboratories issue.
Best regards,
Doug