OPF Owner/Editor-in-Chief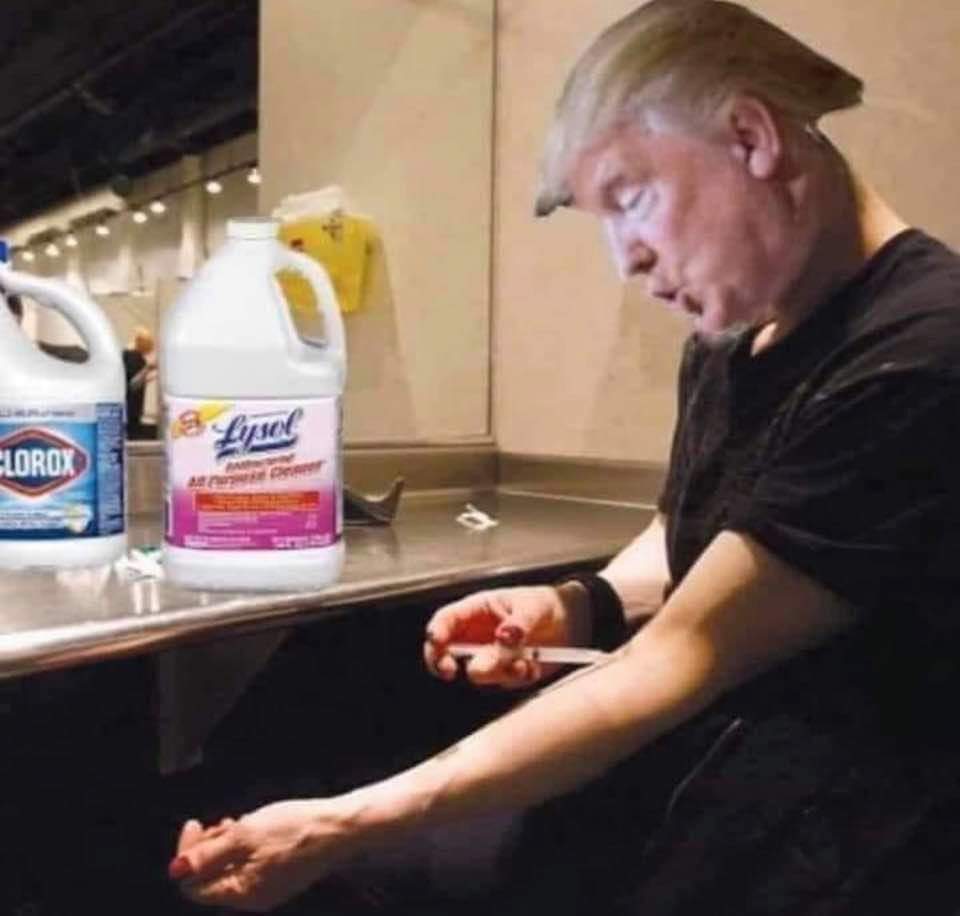 "What do you have to lose?"
​
Unfortunately, it's no panacea. Tests show that is not effective against COVID-19 for Democrats , Atheists, Liberals or disbelievers!
Hispanics shouldn't wasted limited Lysol and Chlorox supplies on self-medications, unless they have official political positions in the Trump Administration!
CDC Fauci won't make a statement but it apparently turns out that there's a puzzle that baffles our top scientists!
They find, in numerous tests, being prepared for publication, that these products only work on the unique superior metabolism inside genuine Trump supporters who already have the red blood cells needed for its superior cleaning power against the virus all related to the unusual amount of red meat they consume!
Still there are practical limitations: folk will not be able to tolerate more than a pint of Chlorox IV or 1 entire gallon of Lysol by mouth.
Ask your doctor before taking any disinfectants or cleaning liquids by mouth or injection. Wash hands before any administration!
Asher