OPF Owner/Editor-in-Chief
There'e something folklore-ish about big bikes.
Well although my elder brother had big Norton motorbikes, even with sidecars and I actually worked in a Motorcycle factory checking parts, my most powerful bike was a Lambretta motor scooter!
So tonight I was delighted to see a genuine Harley: crimson and robust!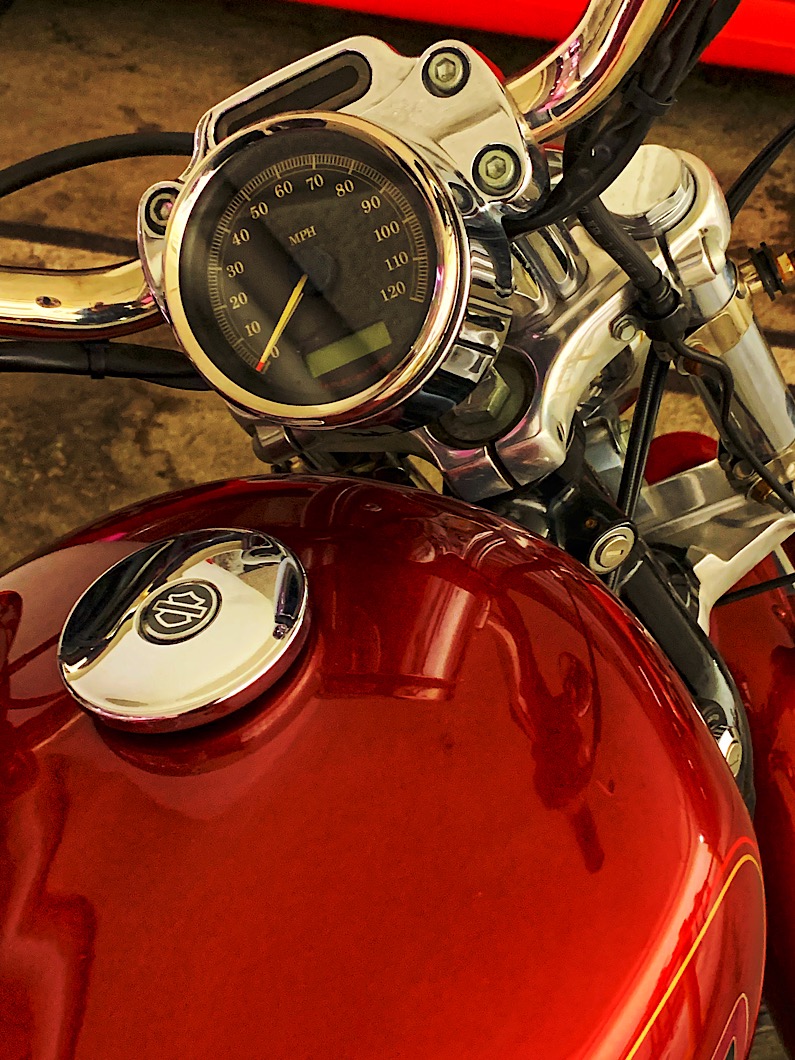 Asher Kelman:
Harley in Red
​