OPF Owner/Editor-in-Chief
I am on constant watch for the detritus of building repair or demolition, as there are many opportunities for hidden structures to be revealed!
I passed a walk that had had two giant concrete lions reinforced with an iron core.
All that the saw left was a flat ugly mark that few passers by hardly noticed.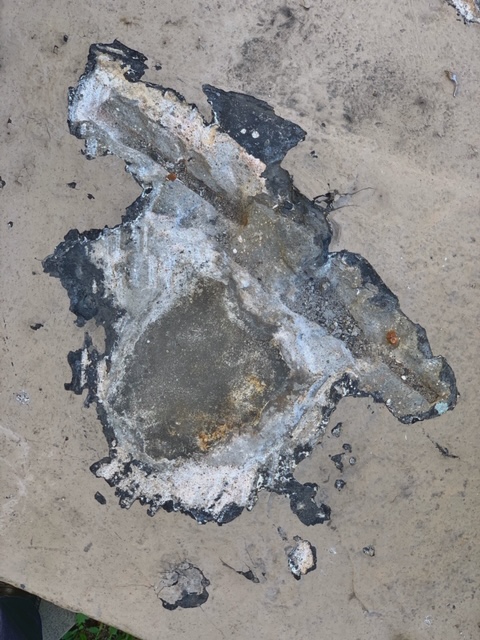 Asher Kelman:
Sawn Lion Column #1
iPhone Xs Max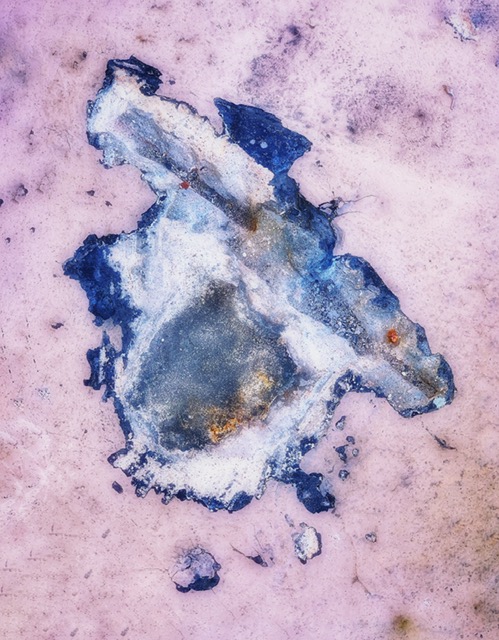 Asher Kelman:
Sawn Lion Column #2
Processed in Snapseed
​
Just minimum processing reveals much more than a stained blotch on the flat concrete!
It's remarkable how the various metal additives to the concrete and column structure deliver such rich colors by adjusting contrast and saturation!
Asher