OPF Owner/Editor-in-Chief
New York Times hired epidemiologists to put all available COVID-19 data and build a prediction model in how a 2 month USA Federally mandates quarantine might effect the viral spread and disease explosion now devastating the country and overwhelming the health care system.
Already thousands of health care workers are infected and some ~60 doctors have died!
4tg year students are being sent to the wards to replace exhausted and stricken staff.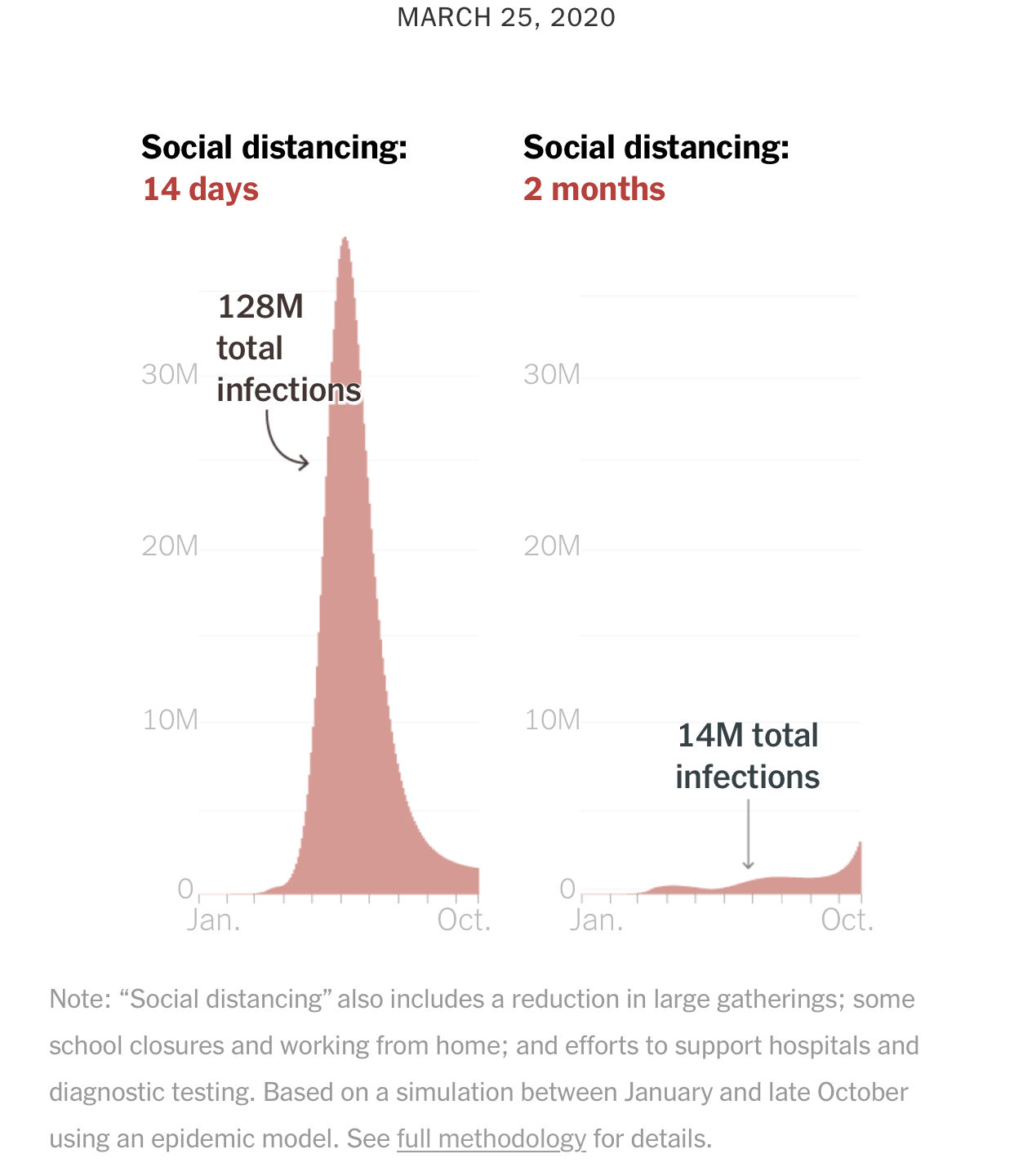 ​
"President Trump says he wants the United States "raring to go" in two and a half weeks, on Easter, with "packed churches all over our country." He and many other political conservatives suggest that we are responding to something like the flu with remedies that may be more devastating than the disease.
We created this interactive model with epidemiologists to show why quickly returning to normal could be a historic mistake that would lead to an explosion of infections, hospitalizations and deaths."
source