OPF Owner/Editor-in-Chief
Photorumors
has discovered a six-pack that should delight the crowd. After all, Panasomic has earned a stellar reputation for its compact pocketable cameras in both resolution and low light capability. So is there something for you in this early 2010 surprise?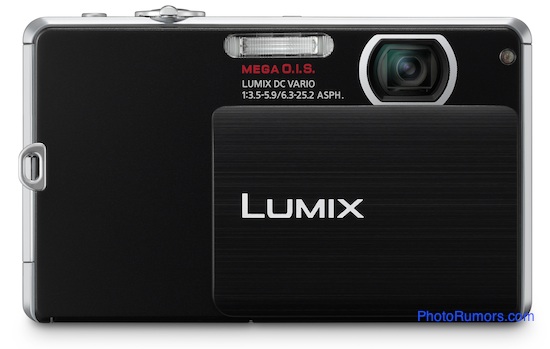 Photorumors: Panasonic Lumix FP3
​
Imagine all your holiday and street pictures on one SD card! There will be also sipposed to be two new Panasonic SDXC memory cards with 48GB and 64GB capacity.
4x zoom
very compact
3.0" touch screen LCD
14.1 MP
start-up time: 0.97 sec
shutter release lag: 0.006 sec
HD video 1280 x 720p @ 30 fps
SDXC computable
available in different colors
The amazing thing is the rate these cameras are produced! Hard to keep up but there are versions with up to 8x zoom. The high capacity SDX cards and HD video makes these very handy cameras to carry around.
I have my G10 so I'm not going to change over, but i'd love to test one of these to see how they do in low light!
Asher