My family comes from Western France. Apparently, the area has been populated for quite a while, as it is full with megalithic constructions, mainly tumuli. Tumuli are basically large to gigantic piles of rocks covered by soil.
Because tumuli are a bit old (they were built around 5000-4500 years before Christ), they are usually overgrown with trees and therefore impossible to photograph.
This year, however, there were archeological excavations next to the largest tumulus of the region (and of Europe, actually). Electromagnetic measurements in fields next to the tumuli showed promising "anomalies" and scientists found the places where the piles of smaller rocks were dug from to construct the tumulus.
The excavations also found a comparatively young house, dated to the middle ages (around 800 after Christ). Here it is viewed directly from above: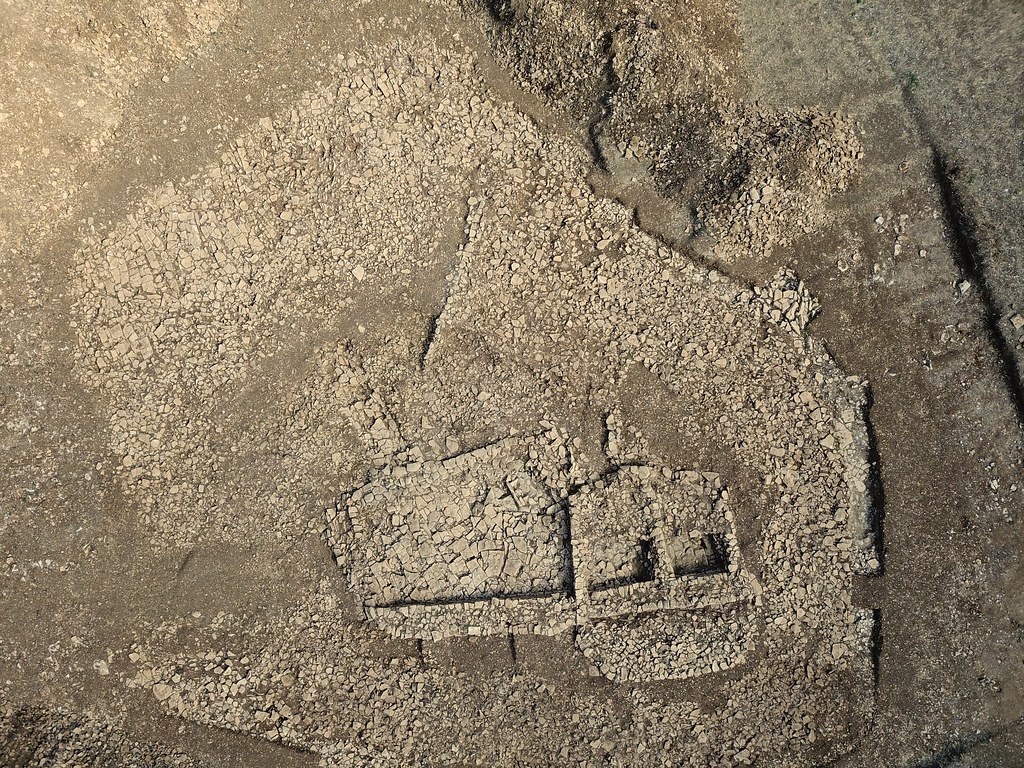 ​
and this is an oblique view of the 3 excavation sites. The house is on the front, the tumulus hidden in the right-hand forest:
​
Last edited by a moderator: