OPF Owner/Editor-in-Chief
This is a good authoritative reference.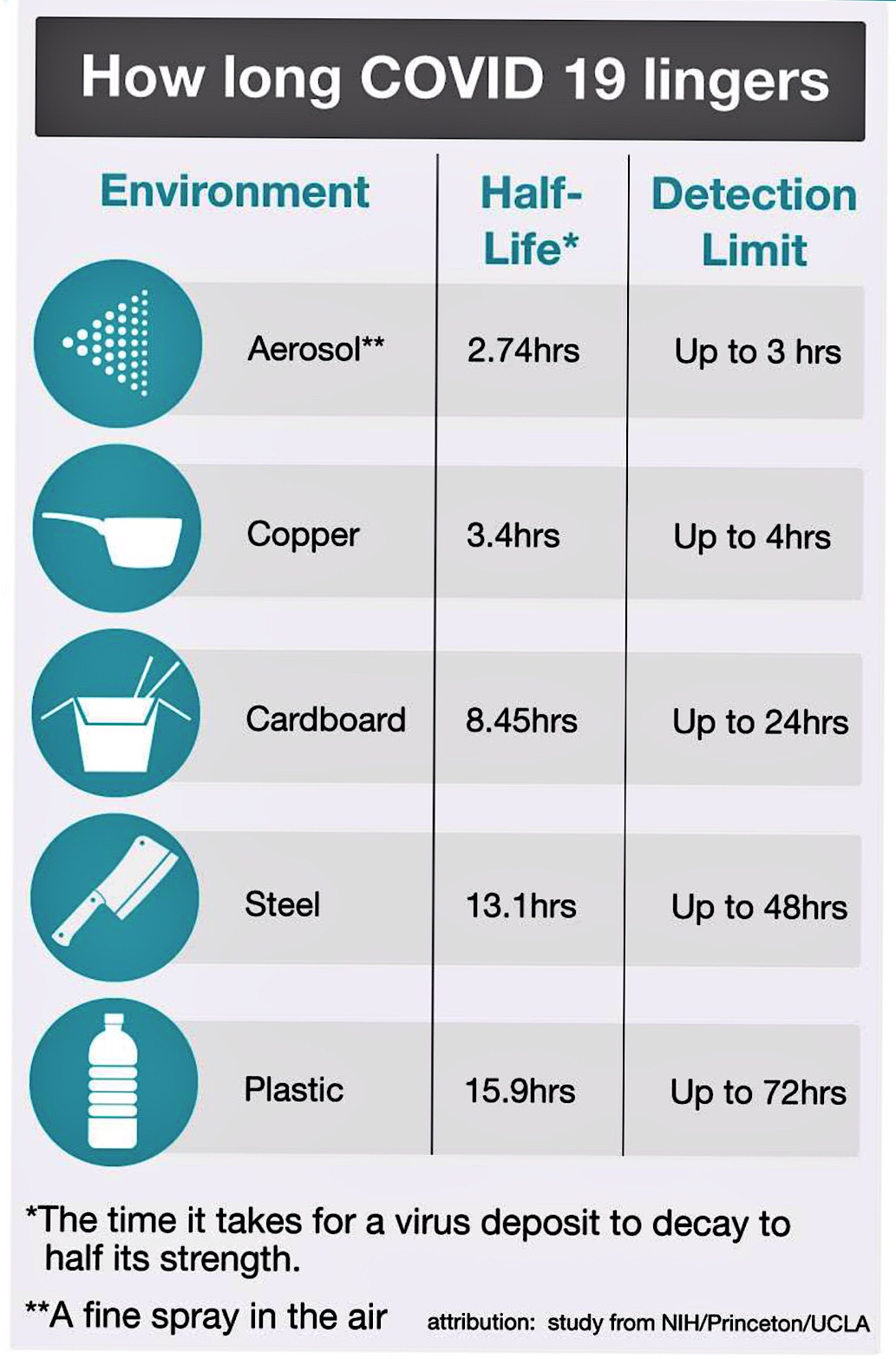 ​
Note that simply wiping down a surface with soapy water lifts the virus from the surface and the fatty capsize outer shell dissolves essentially exploding the virus. Rinsing off then renders the surface safe.
Supermarkets are now disinfecting the sales counter. But hundreds of folk pass through and therefore assume some goods are infected.
So when receiving groceries,
1. wear gloves, assume anyone is is a silent infected person, shedding virus so wear gloves and keep your distance.
2. Leave paper wrappings outside.
3. Store non perishable good for 48 hours outside, say in a garage. Don't refrigerate produce isn't washed in soapy water. M
4. Refrigeration could protect surface virus on produce or containers for many days.
5. Glass and plastic as well as milk cartons can be easily washed down with soap before refrigeration.
6. When unpacking produce, wear gloves, divide table/counter top into a sterile area and a receiving potentially contaminated area.
7. Produce arrives in the receiving area, gets washed down in sink and then placed on clean area
At end clean down both areas with soap and water and then with a dilute bleach solution and then remove and store gloves.
No need to use sanitizer unless out of the house! Soap is 100% effective if used as instructed above.
Asher