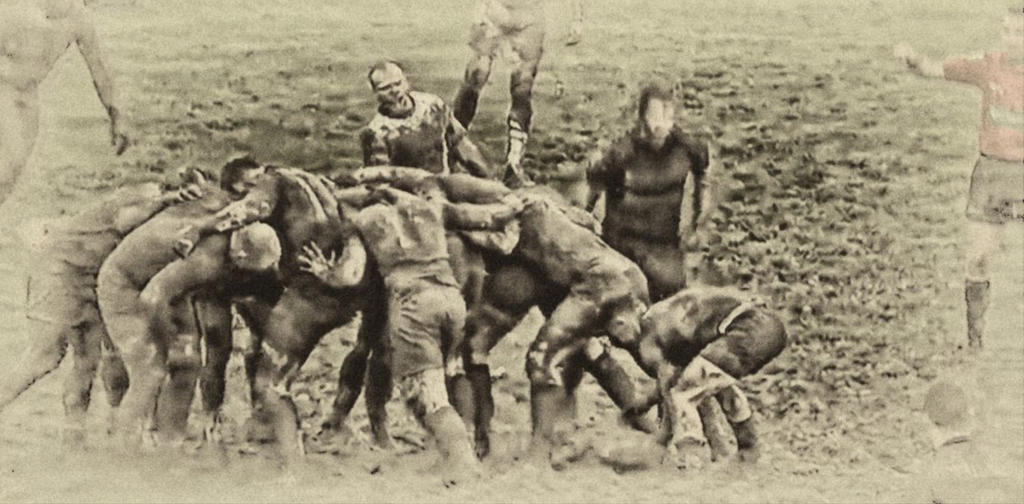 [/URL]​
Nobel Prize winner Konrad Lorenz considered sport to be a surrogate for war that separated aggression from hatred. Not everyone agreed. Here's a photio that resembles a scene from WW1:
Toronto Wolfpack
playing on a muddy field in the north of England.
The
Wolfpack
is the first North American team to play in the Rugby Football League system, the first fully professional rugby league team in Canada and the world's first trans-Atlantic rugby league team. Its opening season ended in glory.
Cheers
Mike