OPF Owner/Editor-in-Chief
I was on the promenade in Santa Monica by the beach.
I noted a woman admiring the set reflected in the water.
She saw my camera and danced to the sun!
That Was 8 years ago! Tonight I rediscovered them and layered several shots and aligned the pictures and then made a new creative layer which I treated to Topaz Impression and a palette knife.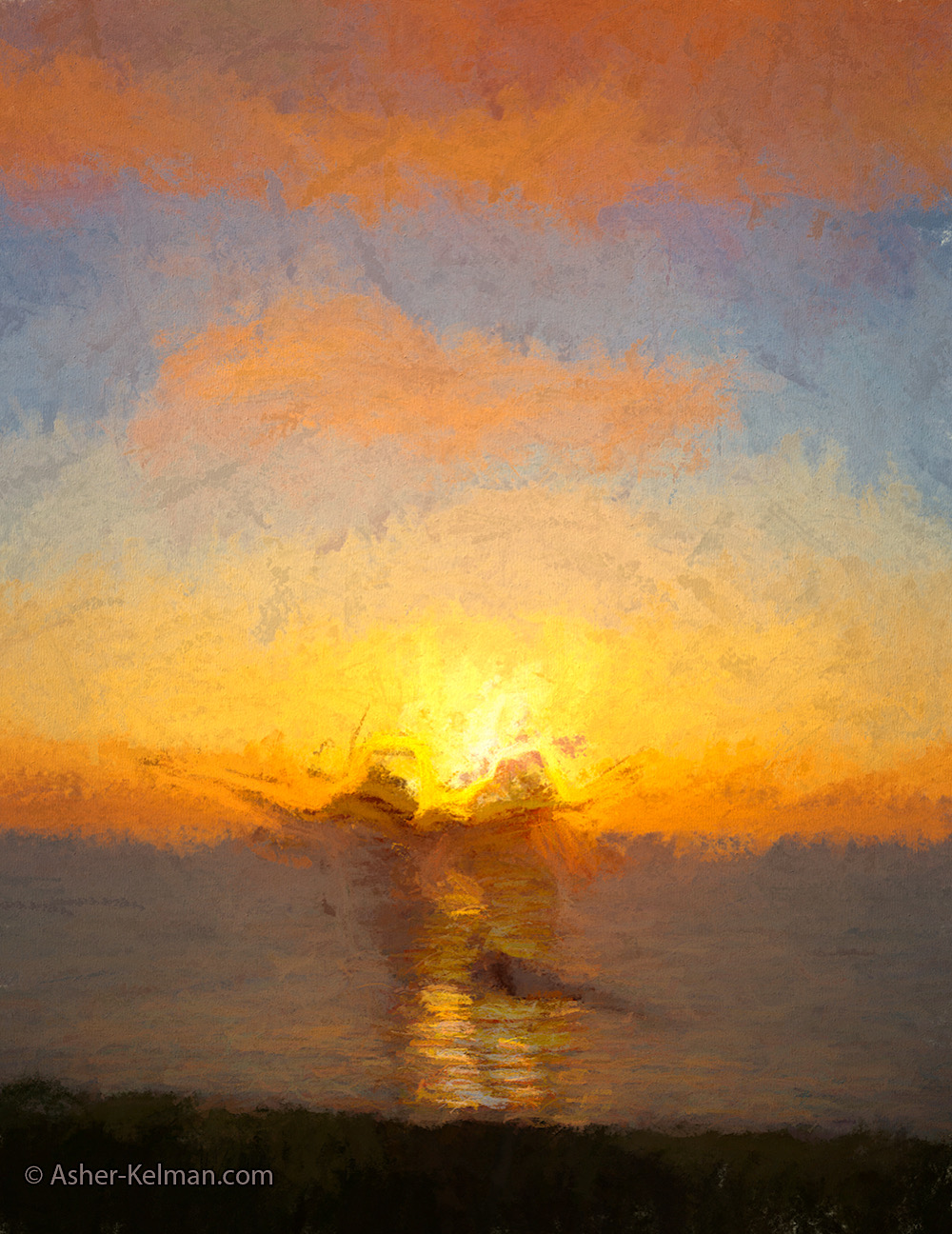 Asher Kelman:
"Dancing with the Sun"
​
Comments welcome!
Asher