OPF Owner/Editor-in-Chief
Fabulous to celebrate with family.
I received flowers designed by a Japanese flower arranger. I learned a lot!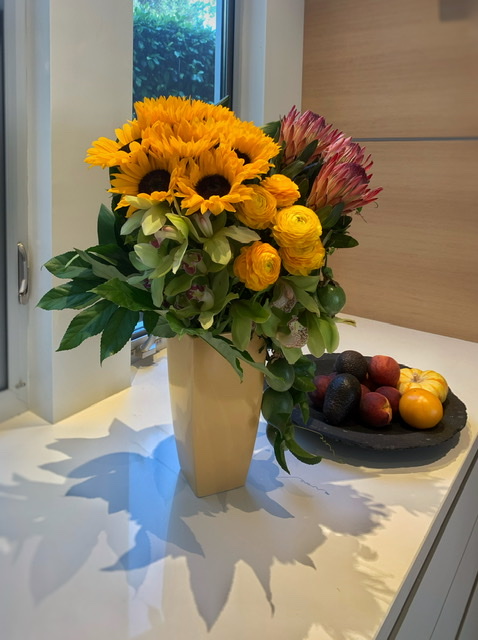 Asher Kelman:
"Japanese Arrangement"
​
I recognize of course, sunflowers, orchids and ranunculus, but the magenta flowers upper right I don't know the names of!
The fruit on the right looking like green citrus are actually a kind of squash!
Post your celebratory images!
Asher