Hello all,
I wanted to achieve an image that had no shades of grey and was Only Black, in my obtuse way I always thought Black and White was a misnomer. Eventually after months of searching Google, trying and failing I put together my own but shaky way of getting the result I wanted.
There are three images here that encompass my photographic interests; landscapes but not the soulless 'stunning' image I prefer something more personal and local, the 'figure in the landscape' these are montages where I am the figure and layered figurative montages again where I am the figure.
The pics are reductions of the original TIFF files and will show some grey.
1/. Amber bridge.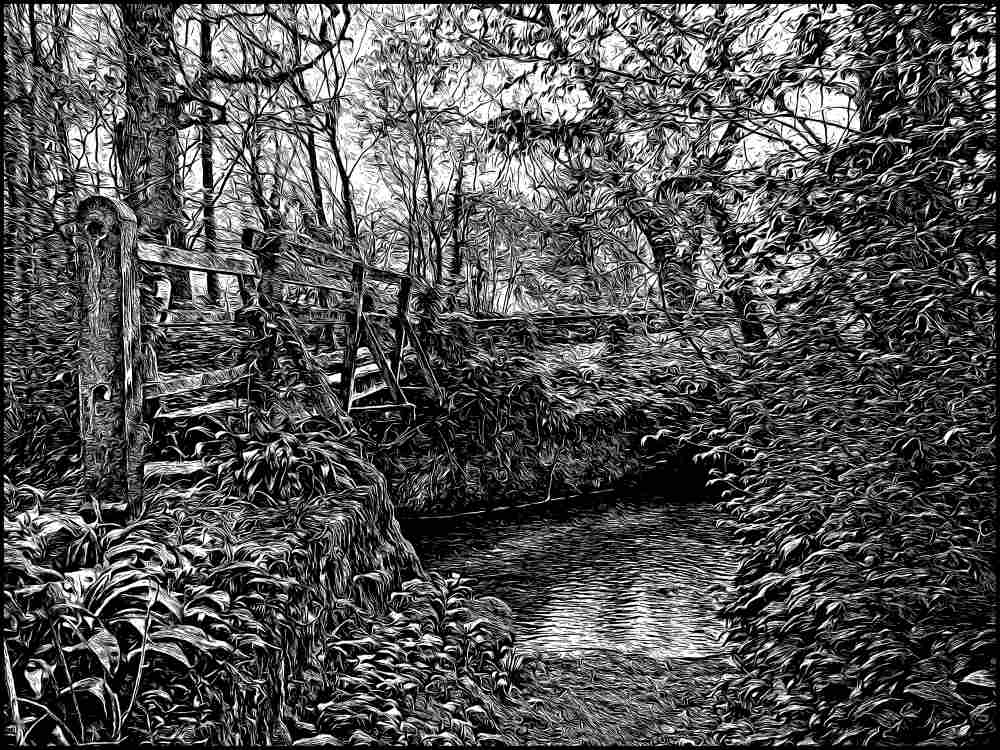 A footpath and bridlepath that was once a proper field road leads down steeply to the river. As well as the footbridge there is a ford crossing for horses and they can splosh through the water to the right of the picture to access the path again.
I took the photograph in the Spring when the light was still able to penetrate the newly leaved trees. The vegetation grows profusely racing to flower and seed before the trees shade out the light. During the course of a year I make this walk lots of times and always stop to look into the river and sometimes sit and contemplate. It is a delightlful place to do so.
2/. Forest figurative #2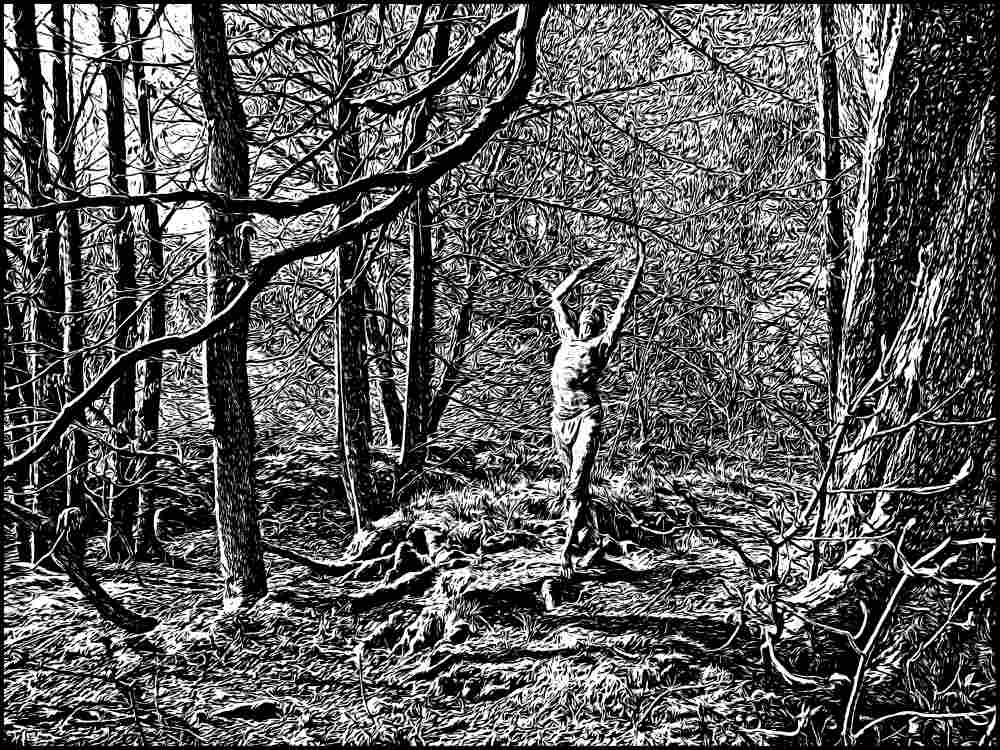 Quite simply the joy of the first warm sunshine in the early Spring, at the bottom of a steep escarpment sheltered from the worst of the winds and trapping the early sun. And there small plinth like mound ideal to pose on and to express the joy I feel and the 'oneness' I experience when posing.
I have felt this for many years and recently came across some words about Zen, amongst them 'oneness' and everything being not quite as it seems to be, I realised with a bit of a jolt that my block prints are representations of this idea.
3/. Grid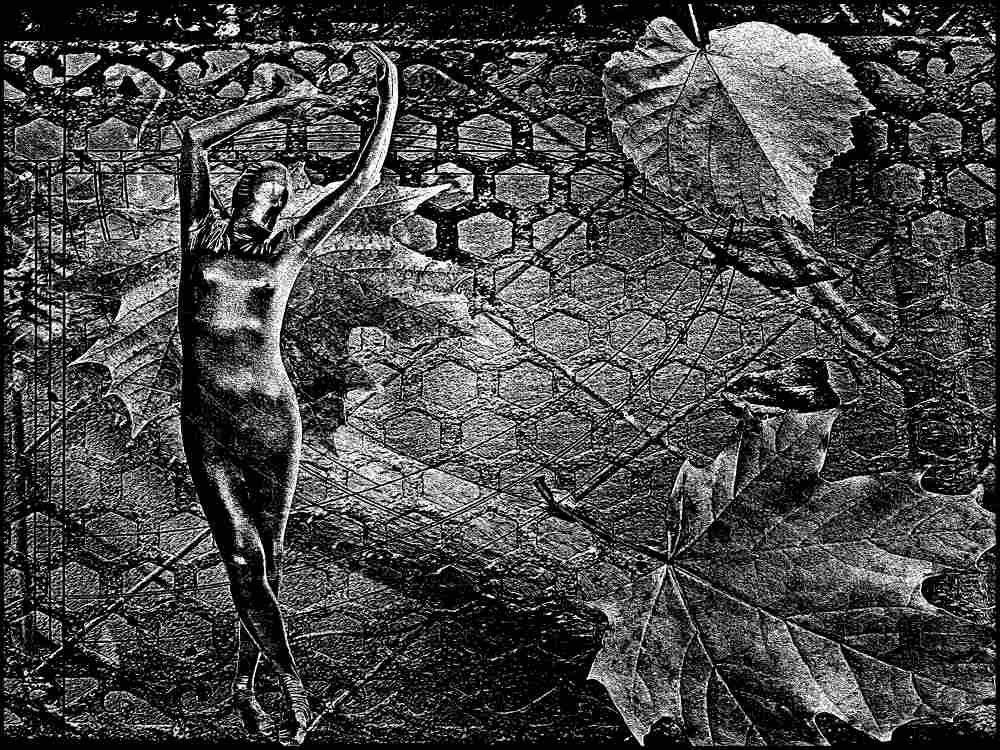 Starting with the grille I took out the holes and put a bit of cardbord and some tree branches behind it, added the leaves and me posing 'en femme'. Time consuming image to make but I really like the result, it was of those images that came together quite well the first time.
I give the TIFF files to collectors, only one so far, I did think about prints but to send them across the planet is a criminal waste of valuable resources. I value the contact I have with collectors far more than any money I might make. If anyone reading this would like a file please send me a PM. The files will print beautifully on a cheapo Ricoh Mono Laser Printer mine was £30. They will print on Hahnemule Photo Rag at 18" x 24" superbly if you can afford it, I bought one just to try it cost me nearly £50!
Cheers - J