OPF Owner/Editor-in-Chief
This time we used studio lights and a wide black b.g.
I had one hair-light and a large Mola main light and a medium Mola key light. We talked for about an hour before we started. That's the key for the talented model to be able to spread her wings and really enter the scene!
As usual, I sat on a chair in front of the large Mola.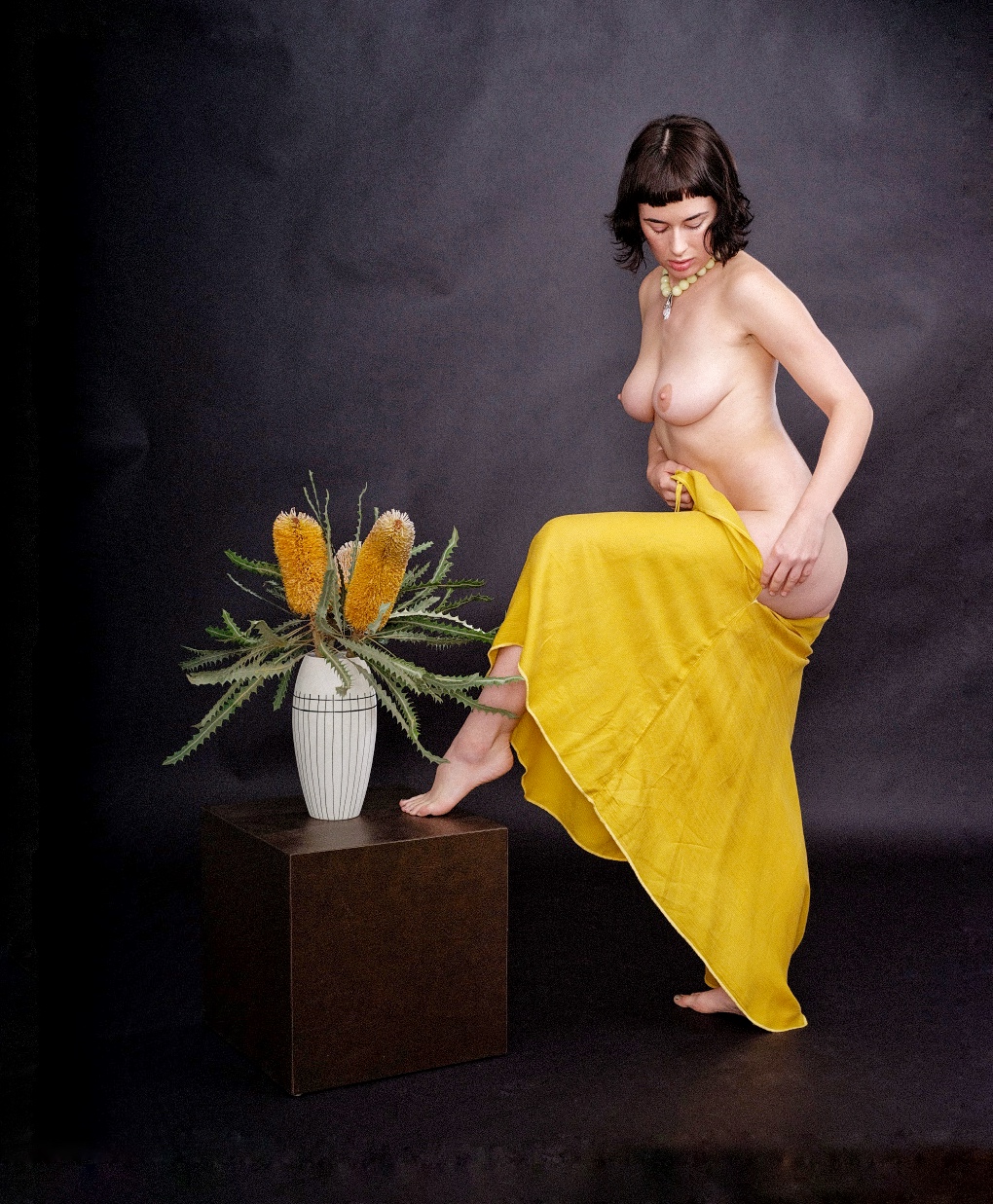 Asher Kelman: Yellow Dress & Orange Flowers #1
Fuji GFX 50s 32-64mm
Out of camera jpg adjusted
for brightness in Snapseed
​
Thanks to Olive the model and to Chloe my assistant and Chaperone!
Asher