Ten thousand or so years ago glaciers covered much of Illinois during the last ice age. For the most part, the ice entered from Lake Michigan and plowed toward the southwest in fits and starts. Detailed surface topography maps of the state provide clear evidence of this time.
DeKalb County has a nature preserve named Wilkinson Renwick Marsh, which exists because it is one of the very few prairie pothole marshes in Illinois. Essentially, a big block of glacial ice parked in the area for a long enough time to form pothole, or basin, into which local water drains. Aside from evaporation, there is no outlet for this water. The resulting marsh has been named a state natural area.
One last bit of history: late in the 19th century the Chicago Great Western Railway ran directly through this marsh. Attempts to drain it failed so it has never been filled or farmed, and mostly remains the wetlands it has been for centuries.
Interestingly, aside from occasional birders or dog walkers, very few locals know about the place or care about its history. I think this is just as well. A place ignored is often a place preserved.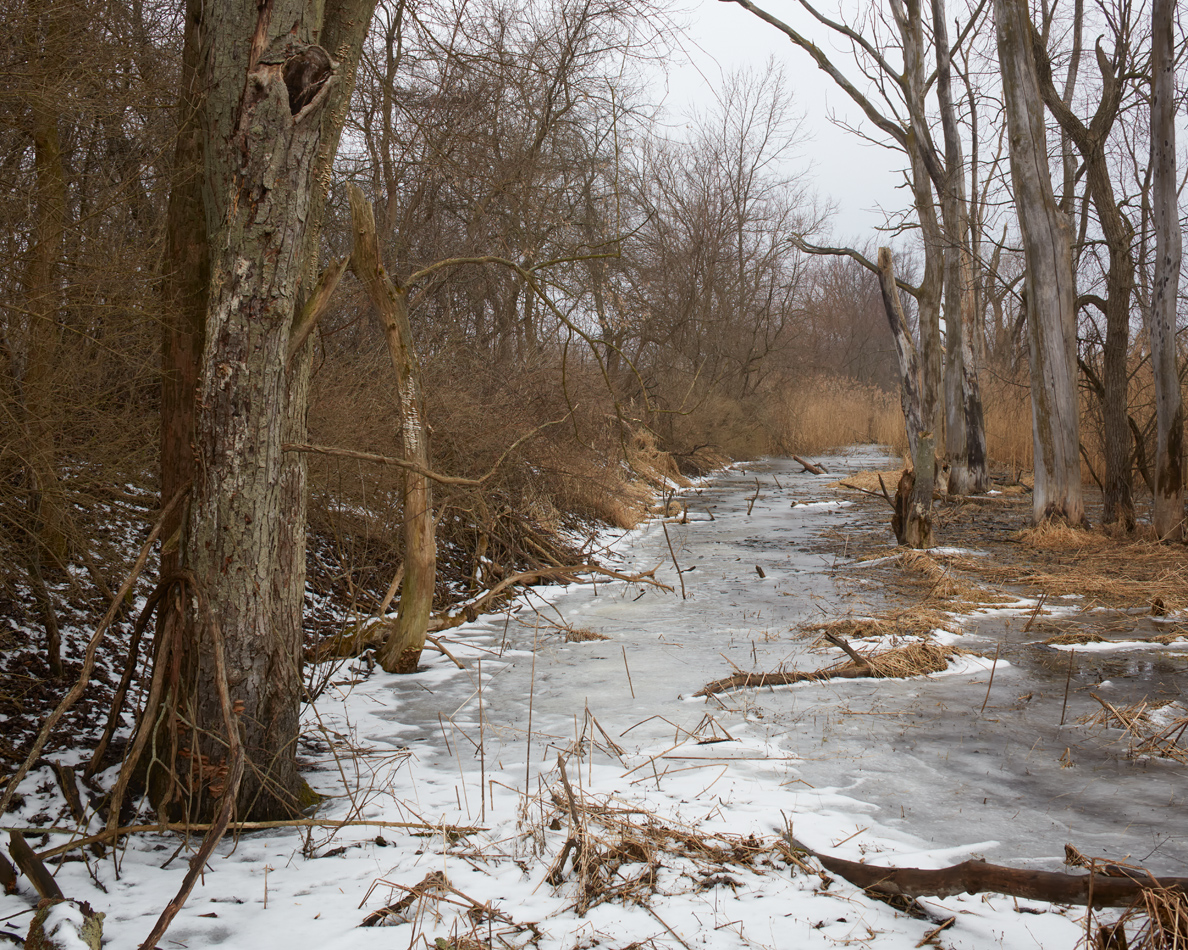 North of the Railway​