OPF Owner/Editor-in-Chief
I am following Fahim Mohammed's great idea of looking back in my files. These are from 2009, a trip to Chicago which seared in my mind how much fun kids have with just a few inches of water!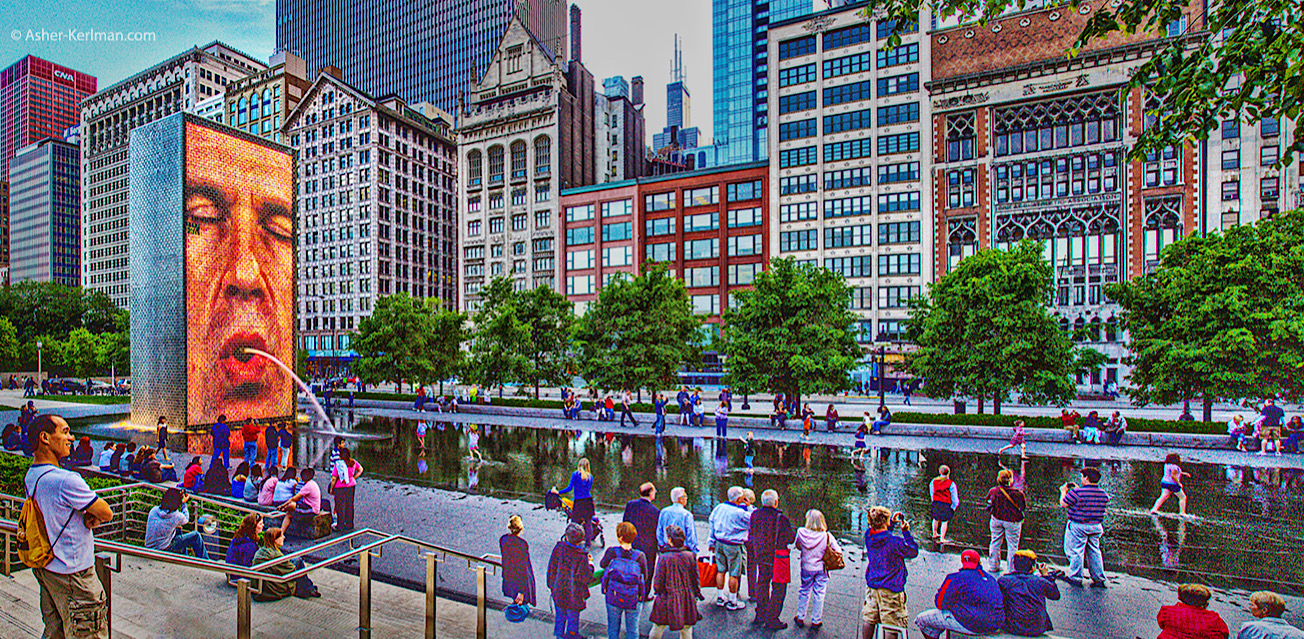 ​
The water bubbles up all over the plaza between giant paving stones, probably granite. There is about 2" of water. It's enough to mesmerize kids with their reflections and create a trail with their feet or a kids bicycle!
Slides of folk around Chicago, representing all sectors of life are projected behind glass blocks in a towering building for that purpose with water constantly flowing over it.
There is also a fountain coming out of the wall at the position of the "mout of the person shown!
Asher