OPF Owner/Editor-in-Chief
We love the autumn. Here in California the seasons cheat, lingering, essentially hanging around until with no excuse, until we realize that season left a 2 months ago!
So we are still seeing temperatures of 90 degrees Fahrenheit in mid October!
Elsewhere thr first bite of cold brings rich tree colors. I hope you will share!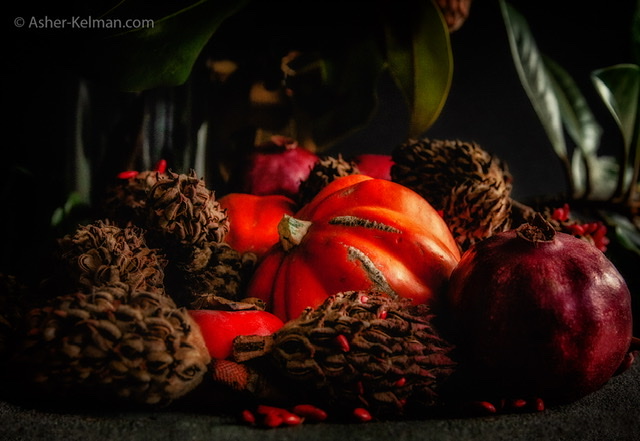 Asher Kelman:
"Abundance"
​
For us, we have abundant fruit and that's how we celebrate the autumn, as if we could walk in Massachusetts, Vermont or Maine and crunch endless crisp red, yellow and gold leaves.
if you have autumn colors, please share them with us!
Comnents welcome!
Asher