OPF Owner/Editor-in-Chief
This is the Iron Horse that opened up continents!
I have not many of these but I am fascinated by their power, their use by princes and presidents, in trade, war and for vacations.
Here in Vernon, this train delivers fuel to the factories.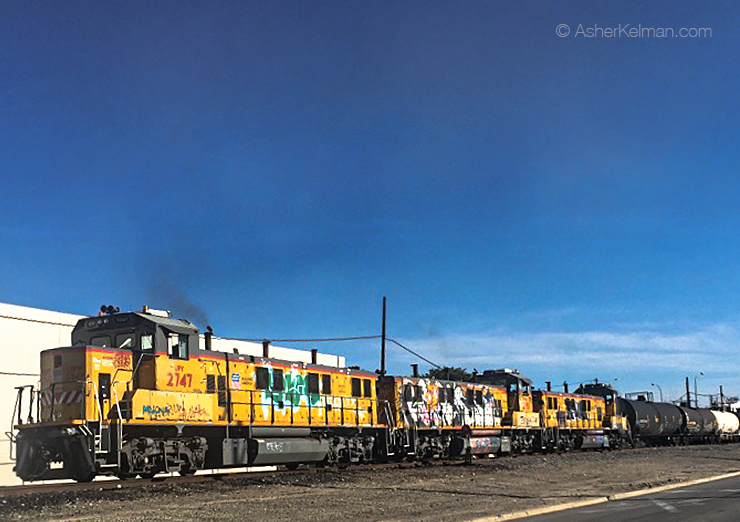 Asher Kelman:
Vernon Fuel Train
​
Comments and more trains, yards, stations and gear welcome!
Asher