I was really lucky yesterday, because I wanted to get some shots of an eagle with my new Canon 100-400mm & I found one. But I'm not sure about the editing.
I like them darker but Will says I should lighten them up more.
This first one is just the JPG from my camera.
The next one is almost half way for the exposure and cropped.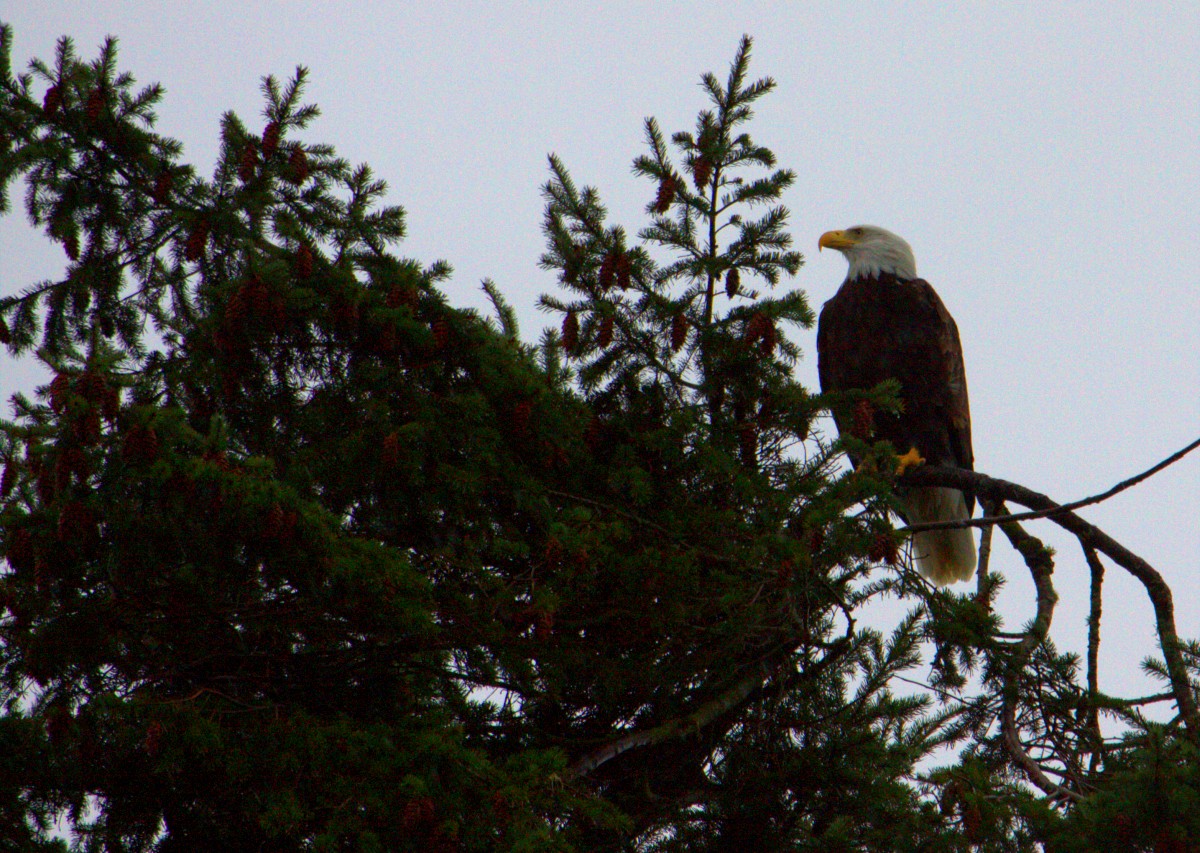 This one is full lightening on the exposure and cropped.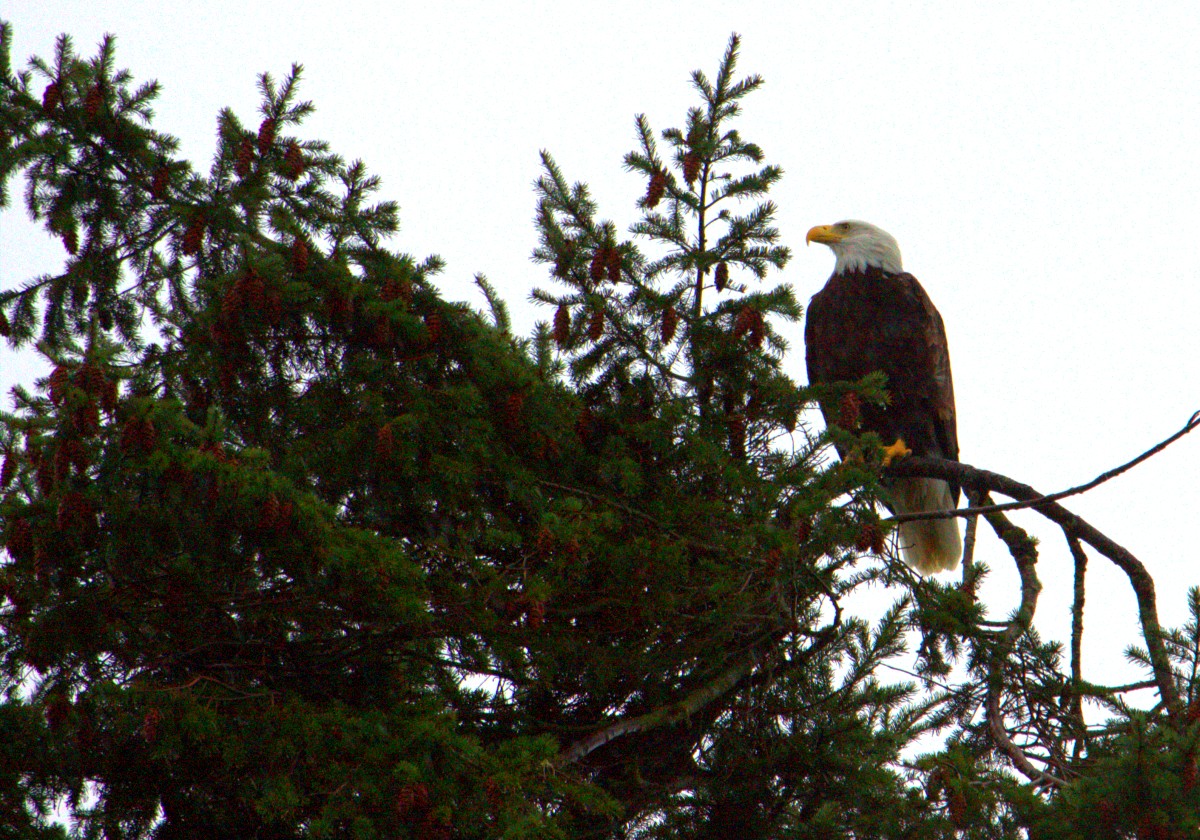 I like having more blue in the sky, but it is a little dark.