Finally a clear night. I couldn't pass it by after weeks on end of heavy cloud cover.
I headed to the Goderich lighthouse where I lined the North Star above it, so stars would rotate around. This exposure was 1 hour and 46 minutes long. There was no lighting on the lighthouse, so I used my iPhone to add some during the exposure.
It was a beautiful, brisk and dark night -6 degrees (feels like 11 degrees). As a result of the cold, I stopped the exposure as the battery was getting low. I moved to the edge of the ravine, and took a 10 minute long long exposure of the harbour with a ship being moved into position before heading home.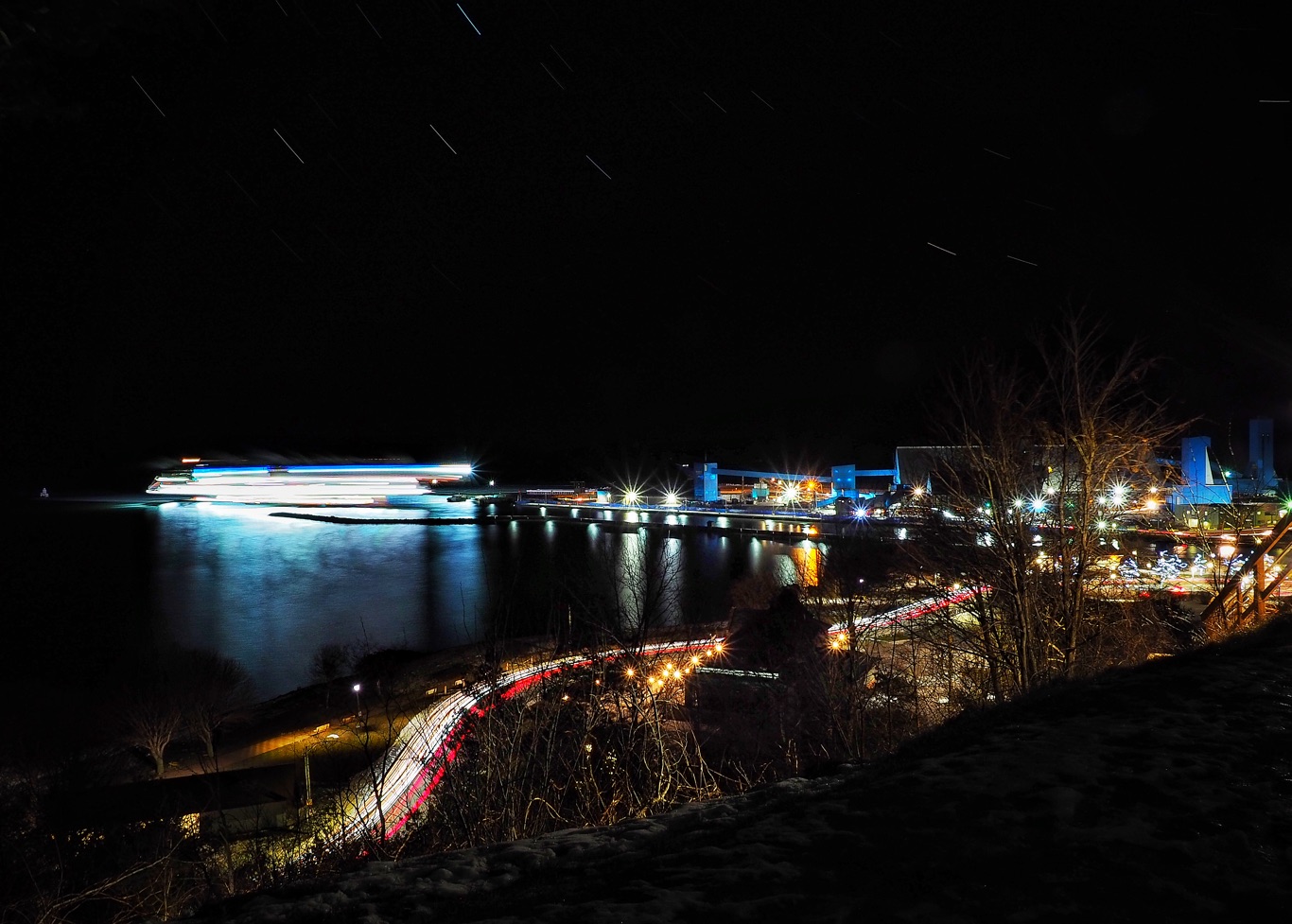 I tried to take a photo of the setup with my iPhone, but it was pitch black in the area I was shooting in, and this was the best I got. I overexposed it so something in the foreground could be identified.