Carla is doing some genealogical work on her family (supporting a historical novel she is writing). One of her reference materials is this photo: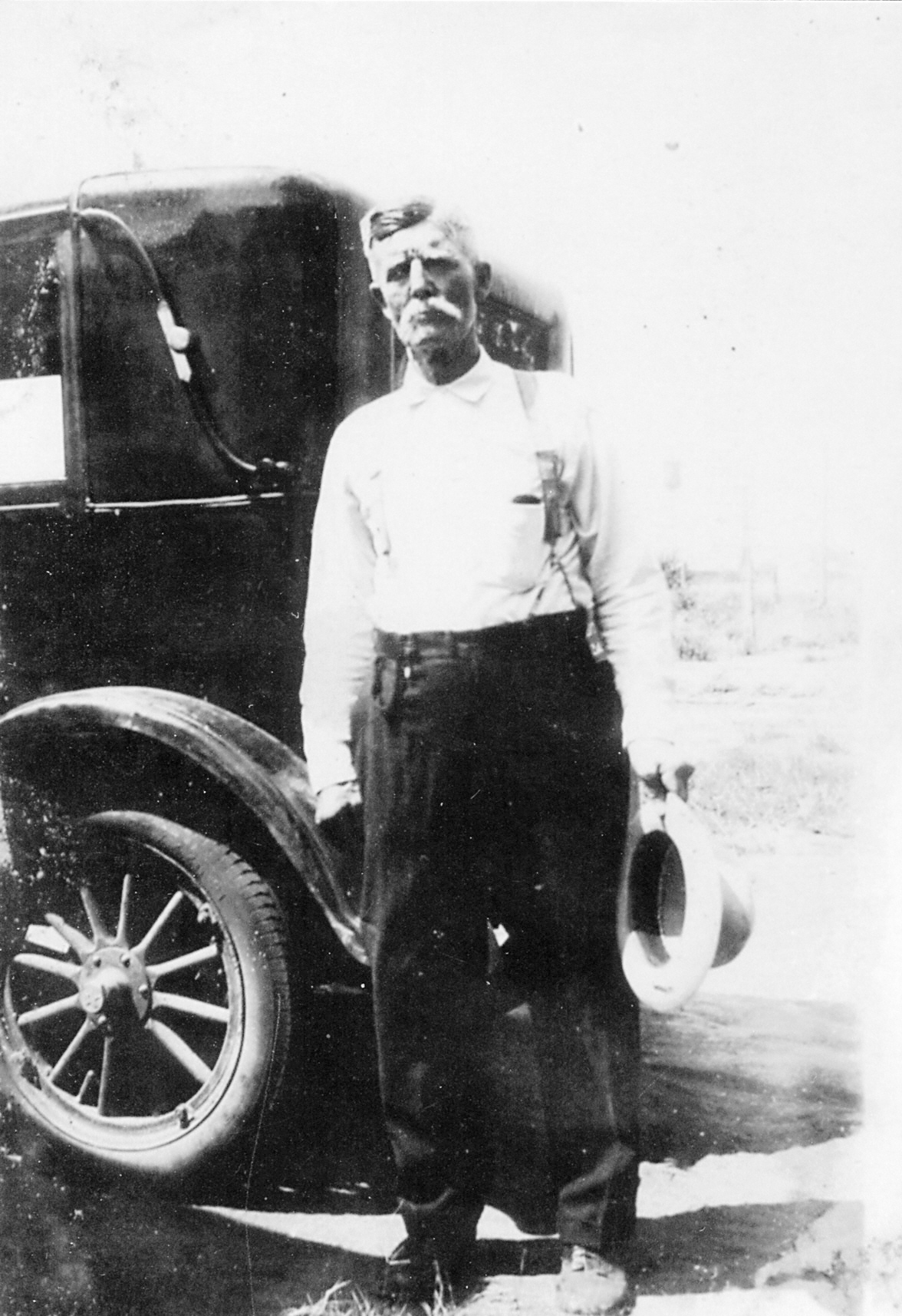 This is Carla's great-grandfather, John Crittenden, the central figure in the novel. We do not know when this was taken, but certainly in the 1920s.
It would be very helpful if somebody could identity the model of the car we see. (I love the landau irons.)
Thanks so much.
Best regards,
Doug