OPF Owner/Editor-in-Chief
I was intrigued by the curves of a classic Hans Wegener "Wishbone Chair" and those of loose rope I use to secure steel in my beat-up 2002 BMW and as a prop in an occasional
shoot with a model
.
First I posed the chair at an angle on the stone. I laid down the rope to extend but loosely, Wegener's motif of the curve.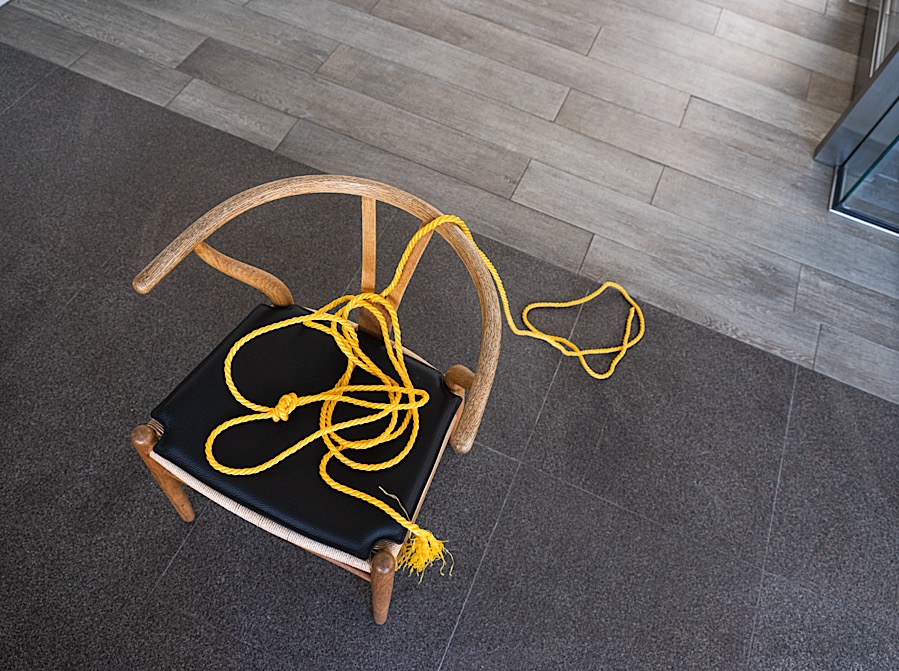 ​
Now I used Topaz Studio's "Simplify" filter to fill in some spaces as if I was shading with a crayon. I like the sense that we were seemingly hinting at lingerie shapes.
​
Now through a series of generations of further filters, I arrived at almost monochrome derivatives.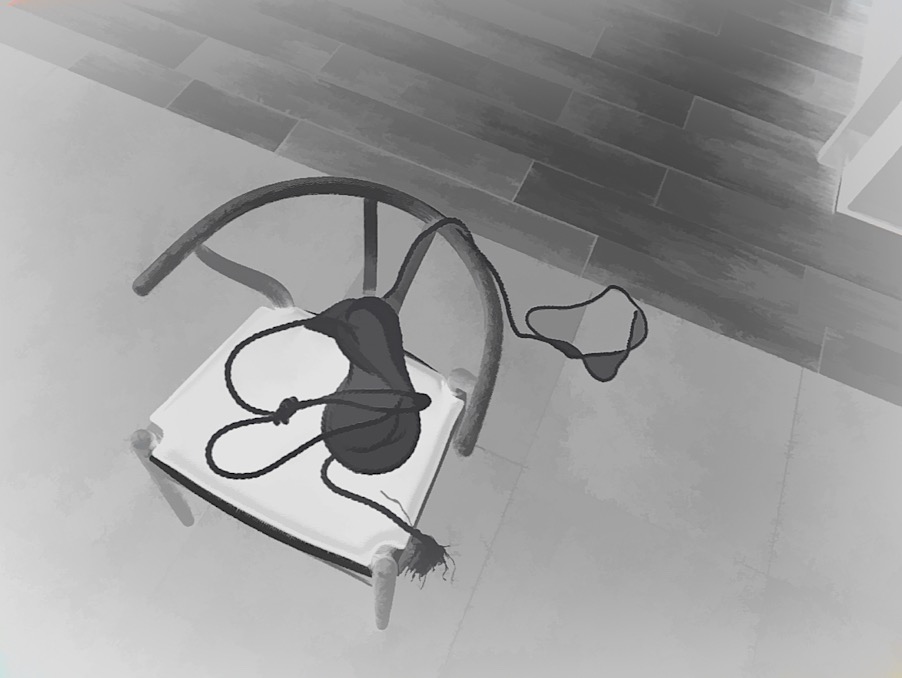 ​
I liked that simple geometry and contrast and preservation of plausible shapes of clothing with rope that holds things together.

​
But I wanted to go further to some more minimalistic composition.
​
I hope you enjoy this experiment.
Asher
Last edited: