OPF Owner/Editor-in-Chief
We visited a restaurant really early for their famous trout to beat the crowd.
My fortune was in that less busy time, the hostess was not pressured.
I noticed her graceful long neck with a remarkable tattoo! Here younger brother that she adores.
On the way out I handed her my card and said I would love to photograph her. To my surprise there was a warm smile and an enthusiastic yes!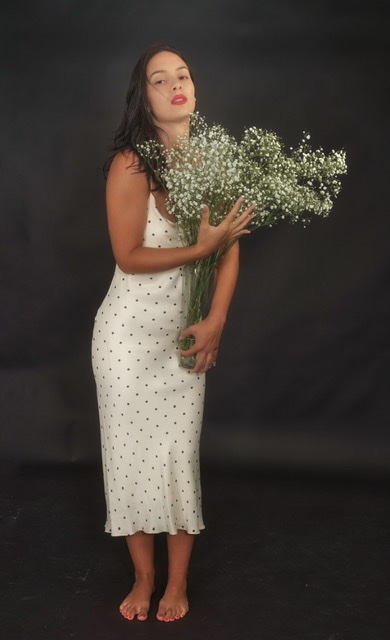 Asher Kelman: "Flower Offering"
​
Asher