I haven't done any studio type product photography for clients, in 25 years since I had my Main Street Photo Studio. But the pandemic has caused me to recognize the potential of making a little income if products are small, and can be shipped to my home.
I would love to be creative by only accepting products that I could really make sizzle, but a client is a client. The budget is only a few hundred dollars, and so I can only spend so much time on the shoot - and with the content, I have just kept it simple - making sure the package is lit well and text is sharp (used my Olympus 35mm macro lens). FedEx showed up at my door with a package containing 3 plastic plastic kits of each chemical product that this company sells. As well as 5 plastic spray bottles with their label on it, and a large yellow plastic moulded container that they sell for mixing 2 gallon quantities.
Anne and I are staying in a very small 3 room apartment, until it is safe to travel down south again. And so I made use of Anne's computer desk in the corner of our bedroom this morning. The foam core, coloured papers, clamps and tape I grabbed at the local dollar store. We have two LED bedroom lights that have controllable colour temperature, that I used to light the setup. Anne thought it was funny and took a couple shots of my setup.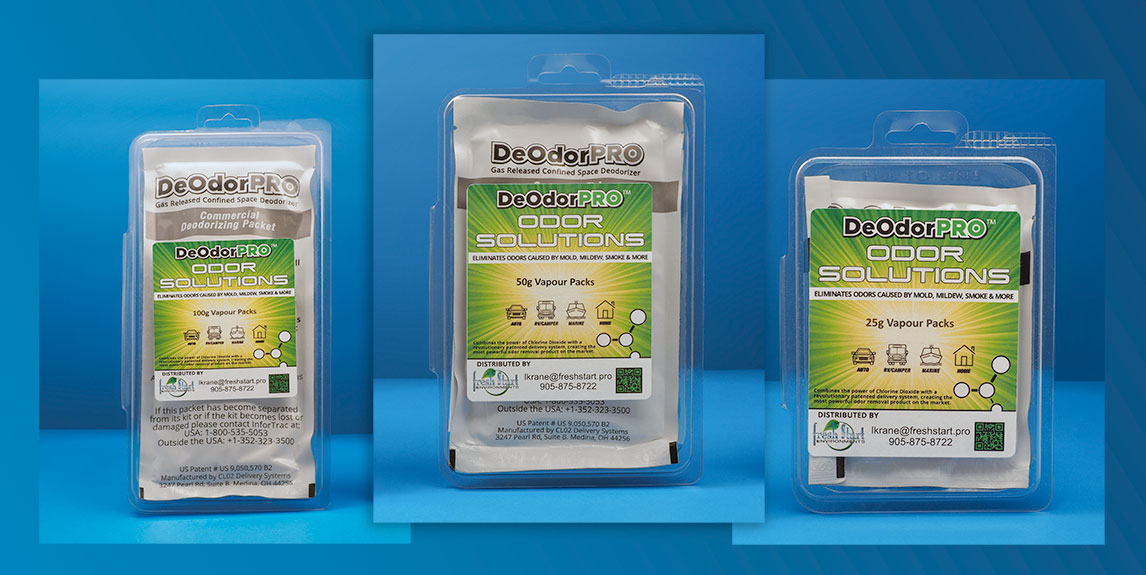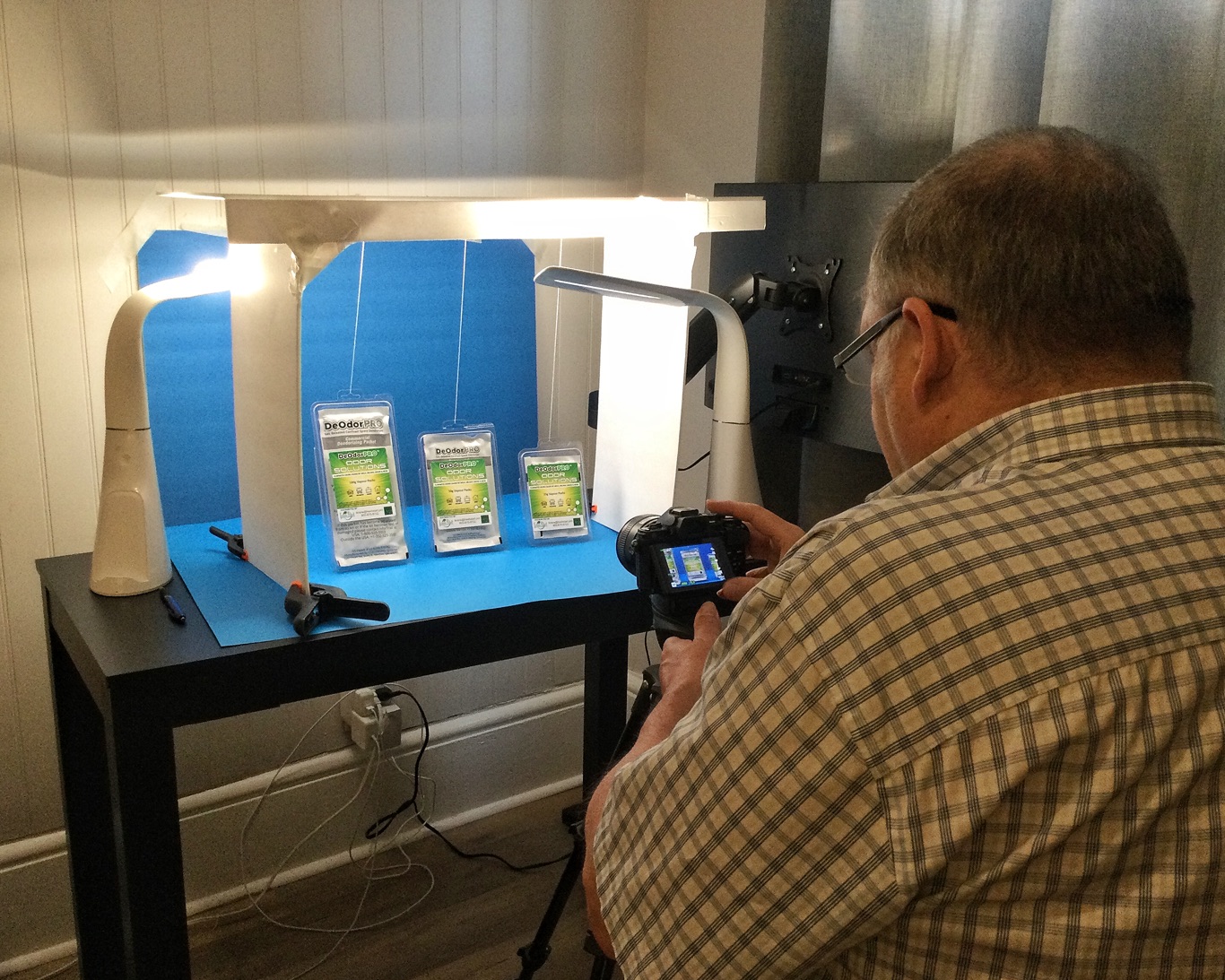 this pic shows how small and rather insignificant the product is in hand
This is one of current photos from the e-Commerce Shop, that they are having me replace
Last edited: