Many consider where I have chosen as home to be remote. Tonopah, Nevada. But I travel each fall into the outback that almost no one ever see's to fetch home firewood for the winters at 6000 elevation.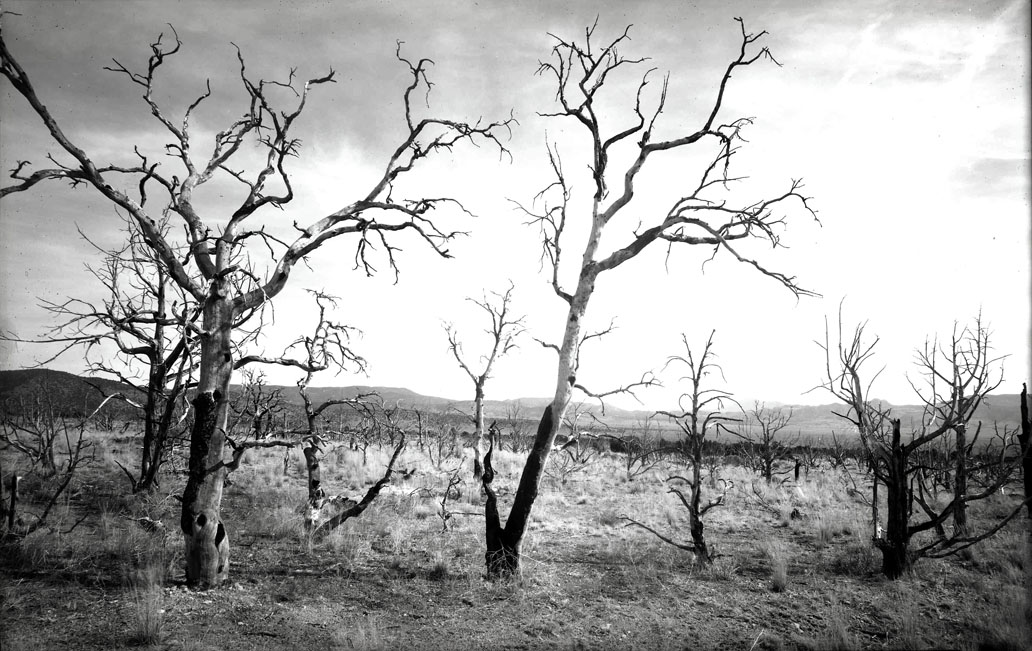 The fire killed the trees and the wood is perfectly seasoned for easy harvesting. I go alone. You can hear the silence here. Until I break it with my saws.
This unusual format is Eastman 7X11 inch film. Equipment approaching 100 years old. Photographer approaching . . . . well, never mind.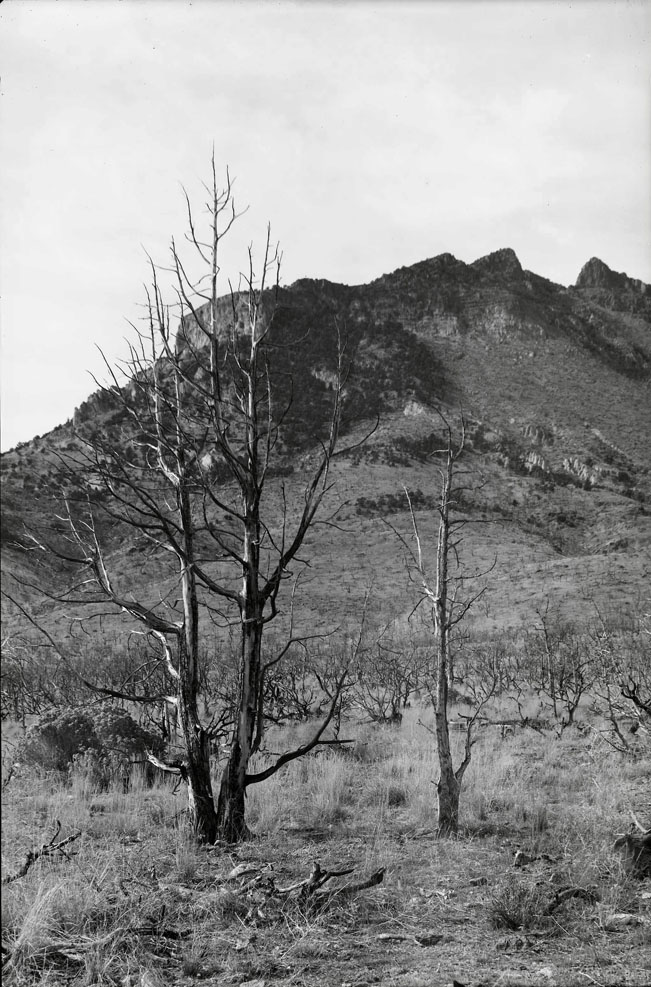 Working well Asher! This is 72 miles east and north of Tonopah, Nevada. Elevation here about 6900 + -