OPF Owner/Editor-in-Chief
Great Cities and Civilizations often build magnificent structures to impress and draw crowds.
let me start with some night shots in Los Angeles.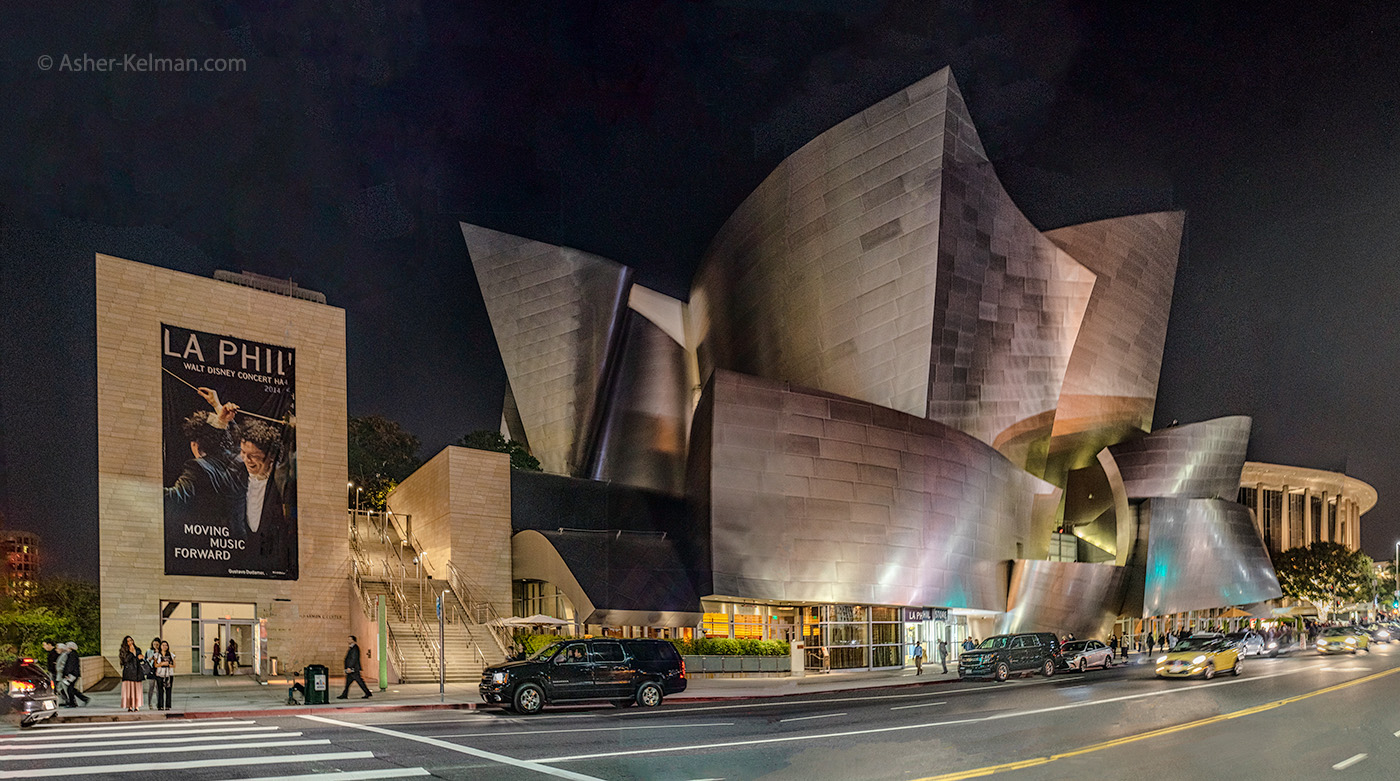 Asher Kelman: "Walt Disney Concert Hall at Night"
Hand Held Panorama
​
Designed by Frank Gehry and financed by generous gifts from LA music lovers.
Enjoy our rich collection of OPF photographers' pictures of The Walt Disney Concert Gall
here
!
Please add your own iconic treasures!
Thanks,
Asher