Thankfully the few essential stores that are open in the small rural Ontario town we are staying in - are taking things seriously and have gone to great lengths to keep their customers as isolated as possible - along with protecting their workers.
I took a shot of Anne coming out of the grocery store yesterday, as a lady waited patiently for Anne to be out into the parking lot before proceeding to go in.
This morning I did my hand at shopping at the LCBO (liquor store). There were only 5 people maximum in the store at any given time including the two ladies that worked there. Clearly defined aisle directions and Spacing dots we're clearly placed on the floor. Both workers agressively ordered two men who were shopping on shelves on opposite sides, to move away from each other. Only credit and debit card were accepted and the machine and counter were sanitized after each customer passed through. It made me feel good that such care is being taken as Anne and I head back to our small confinement where we can't protect ourselves from each other.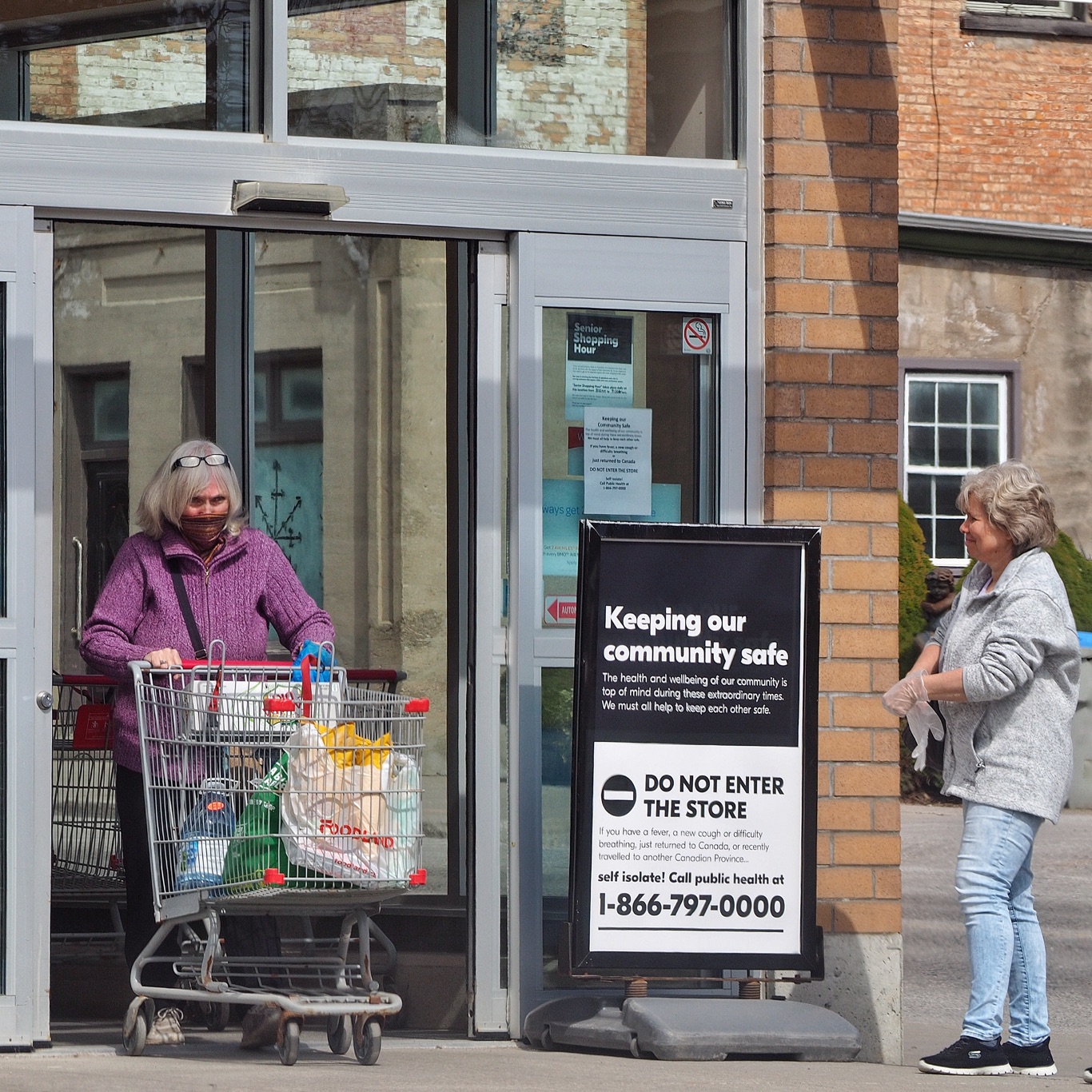 Last edited: