I must apologize for not posting lately, I started a new job June 16th
So after 11 years 9 months and 18 days I finally decided to leave Michaels Arts and Craft.
I could see the satellite moving with the naked eye.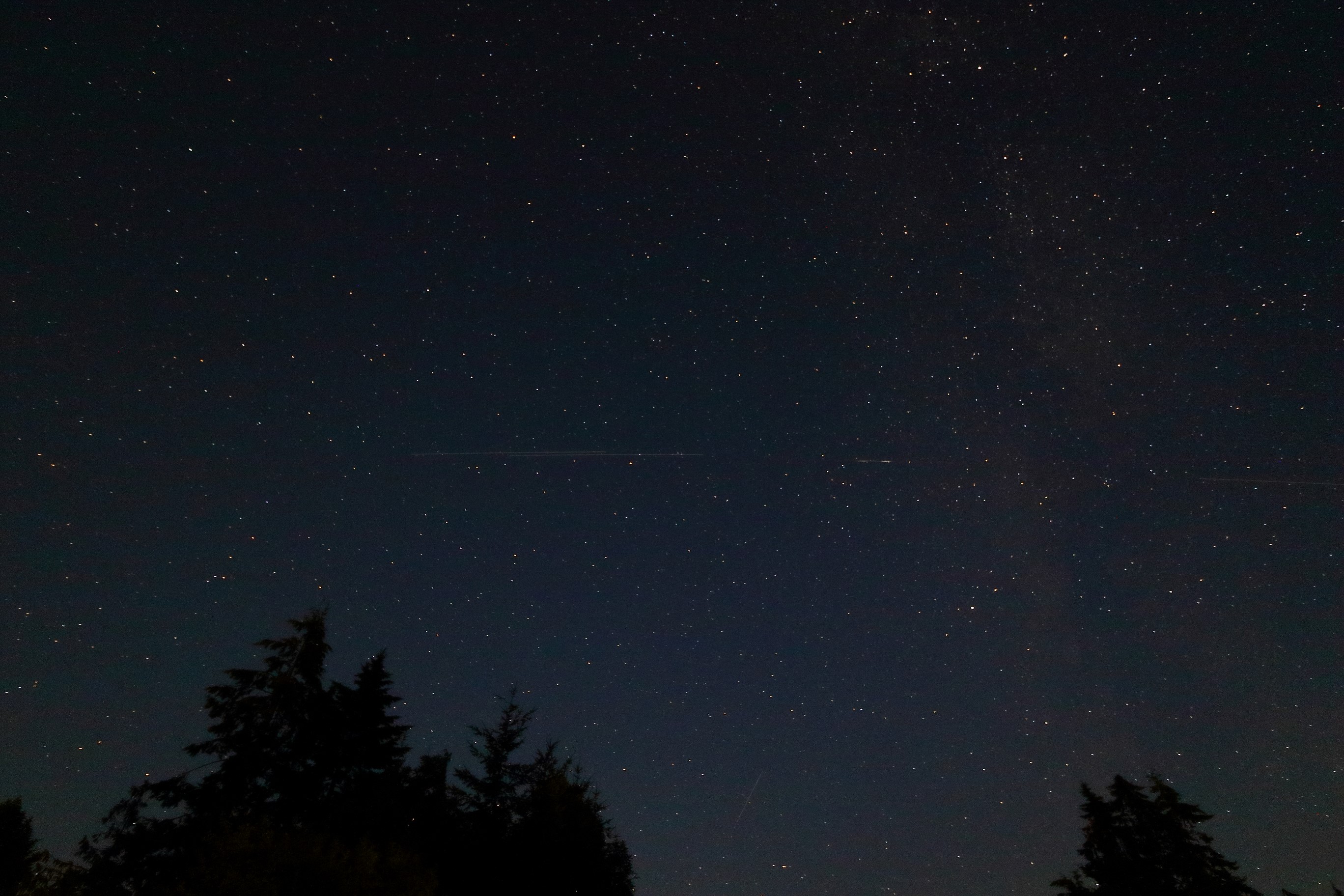 You can see the 2nd satellite almost on the same track as the one in front of it.