A small gallery just opened in my suburb, and for a week an artist with detailed abstract paintings had an exhibition. So got a strange idea that he has replicas in many dimensions, and they will all come and watch the vernissage =) So i got them standing in line to the gallery, and inside viewing the stuff and loosing some gravity.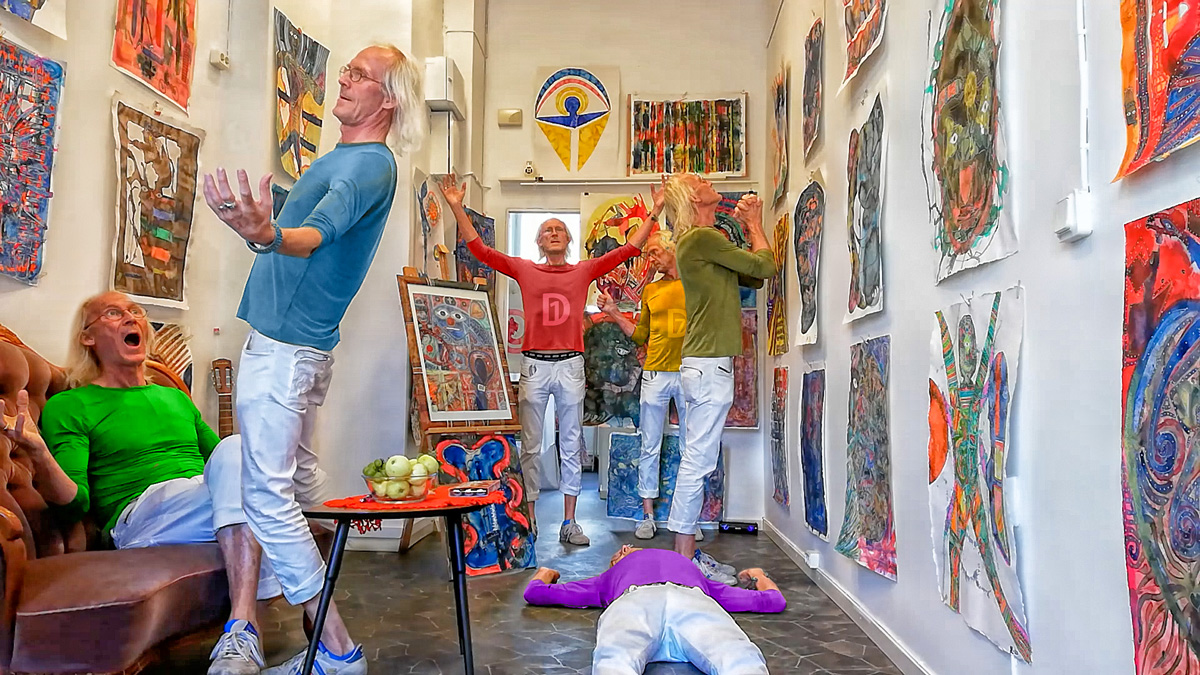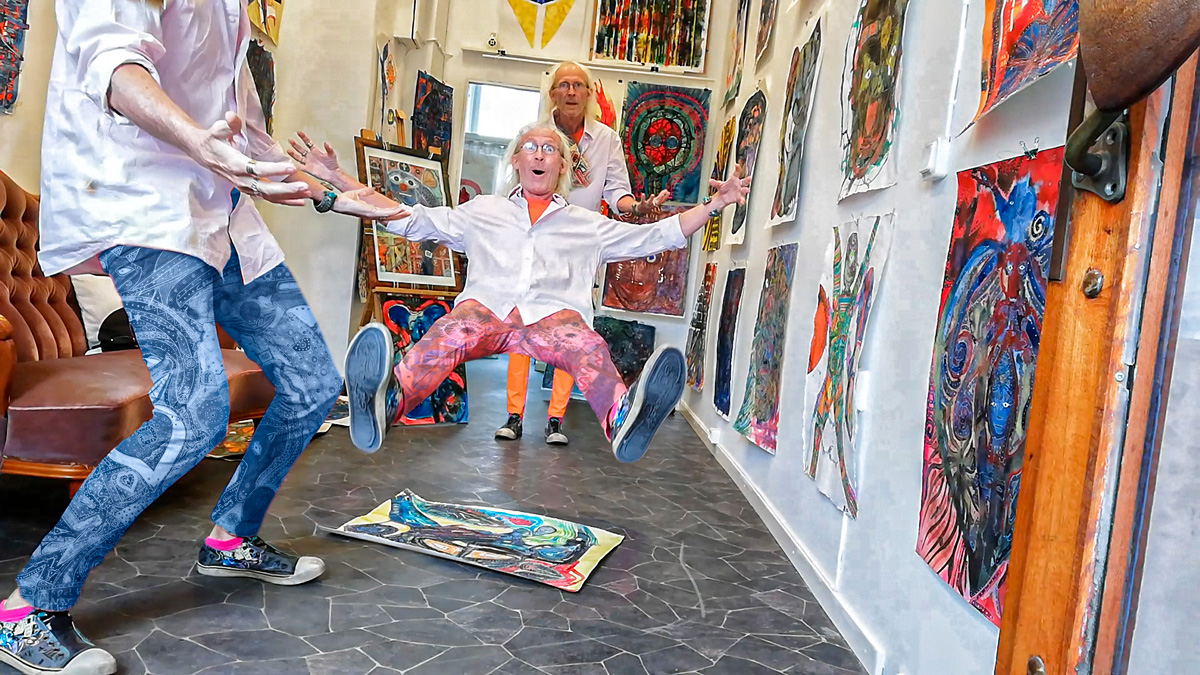 ​
This was shot in the simplest way by just filming with my mobile phone ( stuck in a mobile tripod ). Then I would have 30 images per second to choose different poses from.
And then Photoshop took over, changing clothes colors and stuff.
The artist is somewhat crazy in the same way as me =)