This is to introduce Isabel, the latest member of our little desert family.
Douglas A. Kerr:
Isabel 3600
​
She is a precious deer-head smooth-coat Chihuahua (mostly, at least) with a lovely fawn coat. And she is in fact from Chihuahua (Ciudad Juárez). Thus she is Hispanic, and accordingly qualifies as a "dog of color".
("Deer-head" refers to the variety of the breed with a head shaped, as I describe it, "like that of a fox". This is as distinguished from the other variety, "apple-head", with a much shorter muzzle.)
Carla and I have had dogs as pets for much of our lives. When our Daisy died in 2010, we decided not to get another dog. We were mindful of our gradually-declining energy ("the calendar does all the work"), and decided that giving a dog the care it deserves was just an obligation we would be better not taking on. After we moved to New Mexico in 2012, we reaffirmed that outlook. And, as a relevant aside, neither of us had ever been fans of small dogs. I think we associated them with being nervous and "yappy", although of course many are not.
A week or so ago I asked Carla what she wanted for Christmas this year. She said, "Well, I want a little dog." A friend put us in touch with a wonderful rescue agency here in Alamogordo, and the rest is history.
Here are Carla and Isabel last night, Isabel's first night here: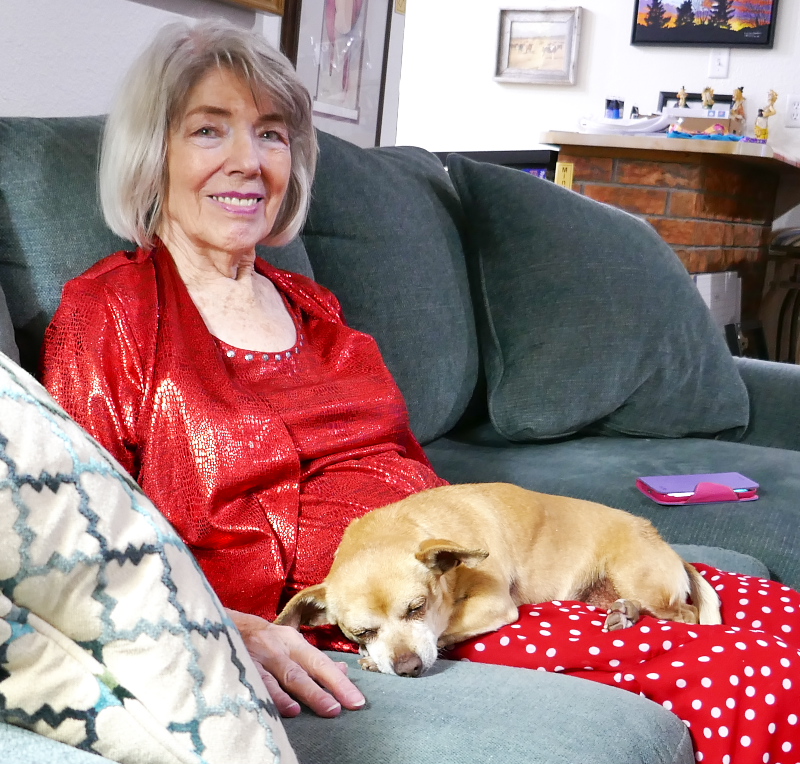 Douglas A. Kerr:
Carla and Isabel 3617
​
Best regards,
Doug
​
Last edited: