After seeing some really nice results using Topaz Denoise on some of my images, that Lightroom Noise Reduction didn't do well on...
... I decided to try something that I would never do - that is shoot at the max 25,600 ISO with my crop sensor Olympus E-M10 —- and first of all see if anything recognizable would even be recorded on the image file - and if so, see what the result of running the file through Denoise would be. I shot both the ORF raw format as well as JPG SuperFine.
The results were actually quite revealing to me.
1. There were images that I could recognize, and if I was in a pinch with no other options might use
2. Olympus does a remarkable job handling noise with their JPG processing in camera - maybe even better than the extra effort of shooting RAW (ORF) and running it through noise reduction software
3. There are 3 noise reduction settings (algorithms) in Denoise, and each one is different and has benefits depending on the image
4. Not all images react the same way in Denoise.
5. I realized there is batch processing in Denoise - for a group of similar images, they can all be brought in and one setting applied to all at the same time
6 My basic 8GB memory MacMini M1 (without GPU) flies through the noise reduction process. Research informed me that people with fast computers were taking a minute or more per image, and one fellow with a 32GB RAM windows machine appreciated having rendering times in the 18-23sec area —— this test only took 11 seconds and a couple images I processed yesterday were done in 9sec.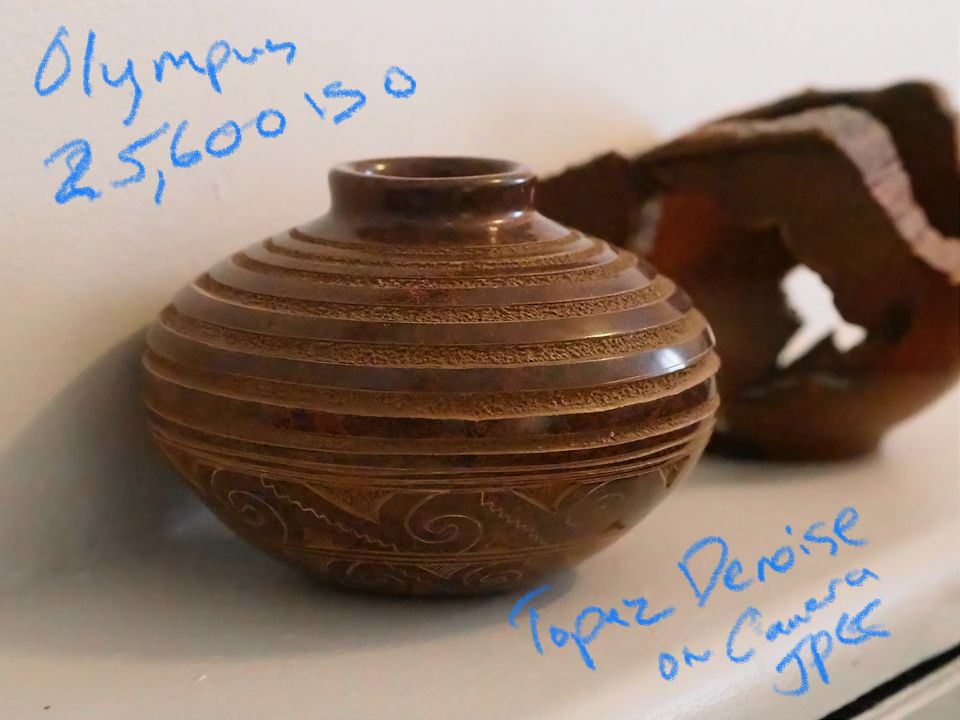 ​
This video will be rather boring because it's just a screen capture showing my process and there is no audio. In doing this test, I had no interest in spending time with settings or extra image processing in X6 - trying to achieve the best result. I didn't care about that. It's all just basic straight from the camera and into Denoise with whatever Auto settings it provided, then resize with Export for uploading here.
Last edited: