OPF Owner/Editor-in-Chief
A man who dismissed COVID-19, mocked mask wearing, demanded scientists bow to his will, now infected.
We have 207,000 dead.
47,000 Americans positive just today!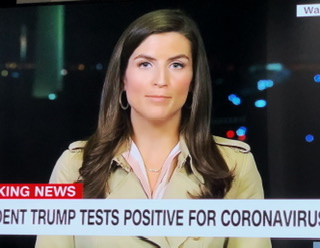 ​
We are still in the first wave of this Pandemic!
Tragic that we are now seeing the results of not being minimally careful.
we wish the President a full recovery but likely as not, he's personally responsible for deaths!
He called it a hoax, he chose to handle the situation the way he did with masks Nationally and even in the White House looked down upon any staffer who wore masks!
Asher