I got some cheap macro extension tubes & was over at the in-law's house with my camera, and got a couple of shots.
The first shot is a new little solar fountain that my mother-in-law just put in the bird bath.
I got an interesting effect with the sun light & the water spray.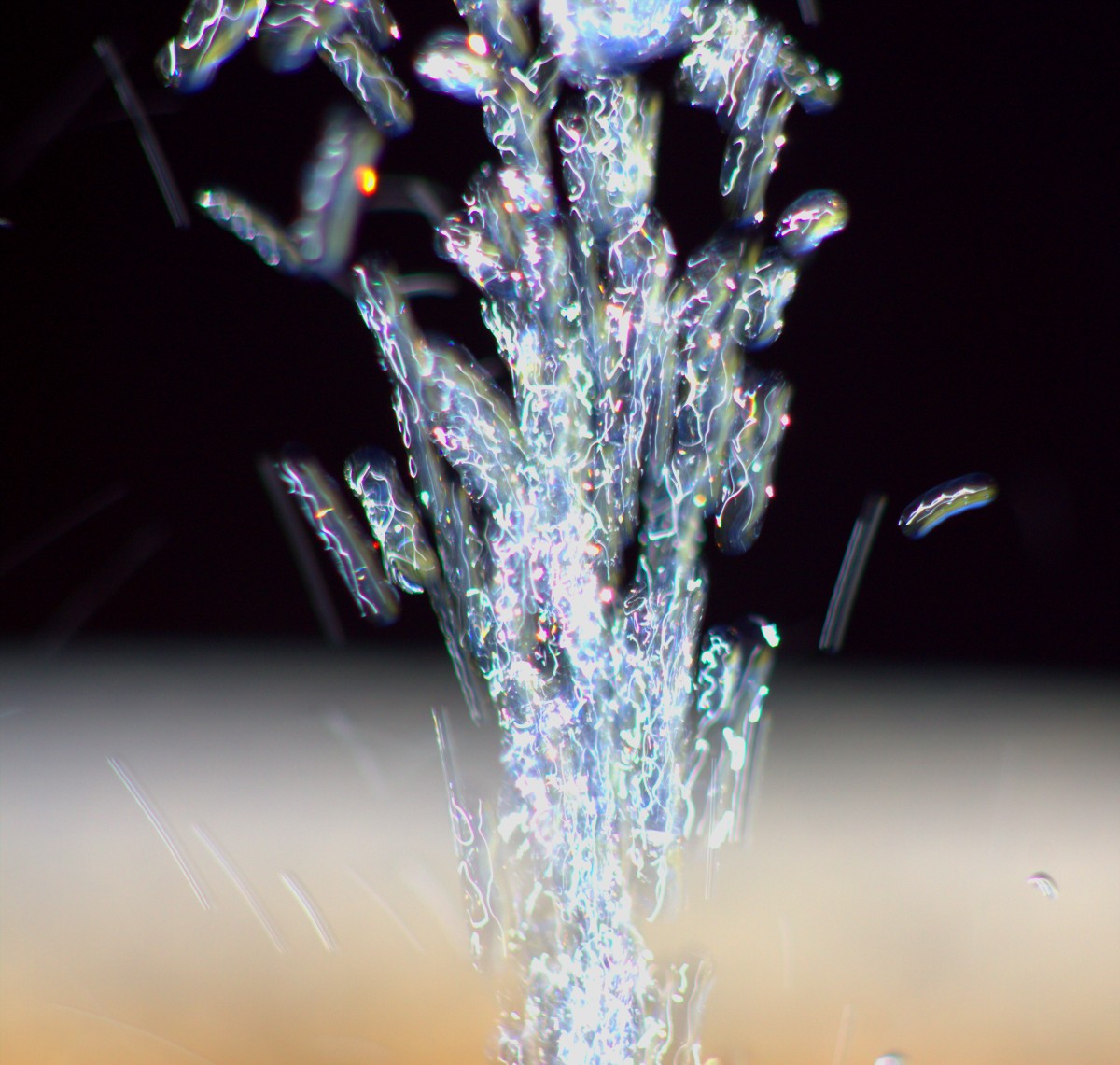 And this is a Fuchsia hanging plant.